Honey is a natural sweetener and a really familiar ingredient when it comes to cooking – especially desserts. Besides its delicious taste, honey is also really nutritious and because of it, this ingredient can have many other utilities, even outside the kitchen.
Did you know that honey properties can do magic to hair? That's right! Either in natural DIY recipes or in professional cosmetics, honey can make our hair beautiful, shiny and healthy.
Looking for new treatments for your locks? Check this article and see all honey benefits! 
Why honey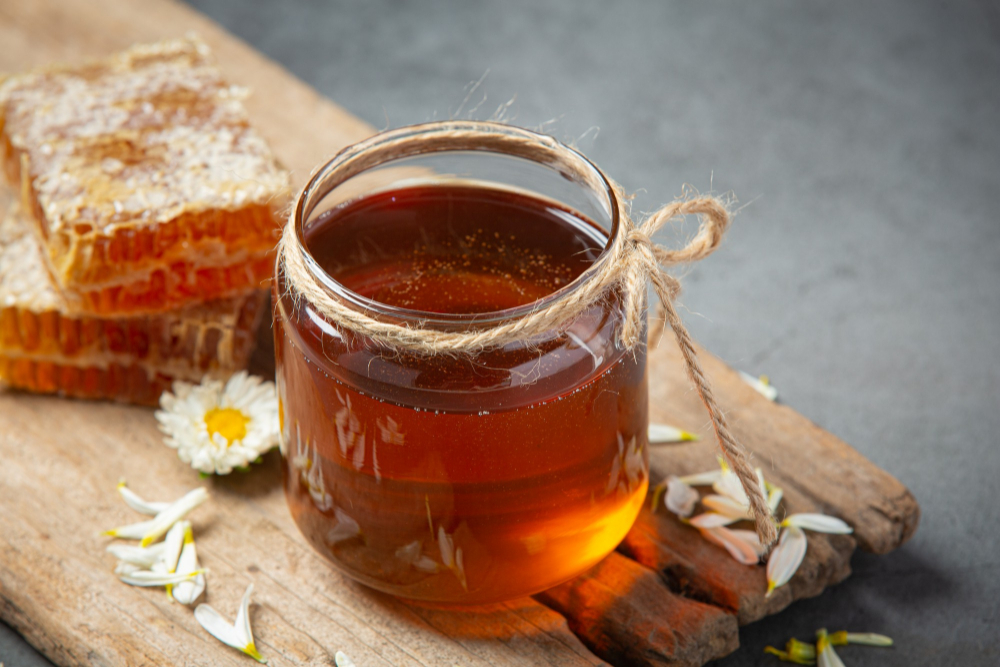 Conditioning properties
Honey is rich in antioxidants and that results in moisturizing and conditioning properties
Honey for extra shine
The moisturizing and humectant properties smooth the hair cuticles and lock hydration in it. As a result, you get sparkling shiny hair.
Honey for stronger hair
Honey contains proteins in its composition. Even though it is a small amount, combined with its vitamins and minerals, reduces breakage and damage.
Honey for healthier scalp
Honey has anti-inflammatory properties and ingredients that can treat some scalp conditions.
[1]https://www.healthline.com/health/honey-for-hair#growth
Honey in hair care products
Due to all of its properties, benefits and therapeutic features, honey has been used in hair care for many generations, from DIY recipes to the most sophisticated cosmetics formulas.
There are many options of shampoos, conditioners and hair masks that use this special ingredient. The use of these hair care products usually results in: shine, reduced frizz, less breakage and  healthier and moisturized scalp, as well as hair ends. 
DIY honey recipes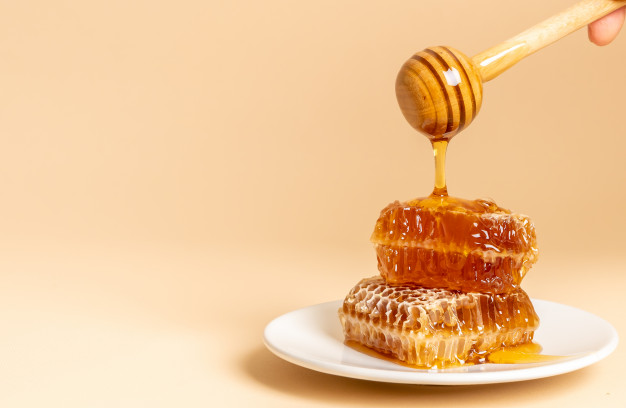 If you are a DIY kind of girl, there are some homemade recipes with honey to increment or even replace your conventional hair mask. Check out and try this one:
Yogurt and honey hair mask
½ cup honey
1 cup yogurt
Blender
Mix the two ingredients in a blender, until you get a smoothie-like consistency. Apply it all over the hair and leave it for 20 minutes. Wash it with warm water and a gentle cleansing shampoo. It is recommended to use this recipe weekly.
This natural mask can be applied all over the hair, from scalp to the ends. It brings different benefits for each part of it: both yogurt and honey help moisturize the strands. On the scalp, the antimicrobial honey properties added with yogurt's citric acid help control oiliness and dandruff.
[2]https://www.daburhoney.com/benefits-of-honey/honey-for-hair/honey-hair-mask
Now that you know the power of this natural ingredient, you can take advantage of honey's best benefits to your hair.
Metro Brazil has a great range of hair care products, with authentic natural ingredients, such as honey. Check our website for more information!
Did you like this article? Share with your friends and follow us on social media!