Everyone knows honey and its sweet smell, and taste. It has been used in cooking recipes (especially desserts) for centuries, but many don't know that this ingredient is also used in alternative medicine.
It is believed that honey has several therapeutic properties and due to that, it is used to treat different parts of the body. Among them, there is dermatological honey therapy, focused on skin, and hair care.
It has become a popular natural hair ingredient and there are good reasons for that. If you want to improve your hair's health, we will show you how this ingredient can be a great ally for you!
Honey benefits for hair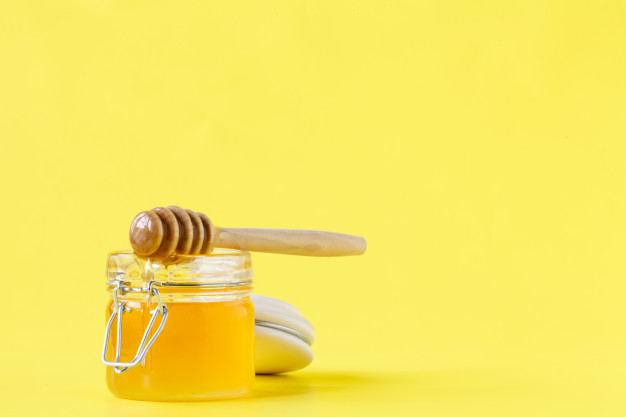 Honey is enriched with nourishing properties and of course these nutrients are also beneficial for hair. Check out some of honey's benefits:
Can make the hair lighter
Makes the scalp healthier
[1]https://www.healthline.com/health/honey-for-hair#healthy-scalp
Honey in hair products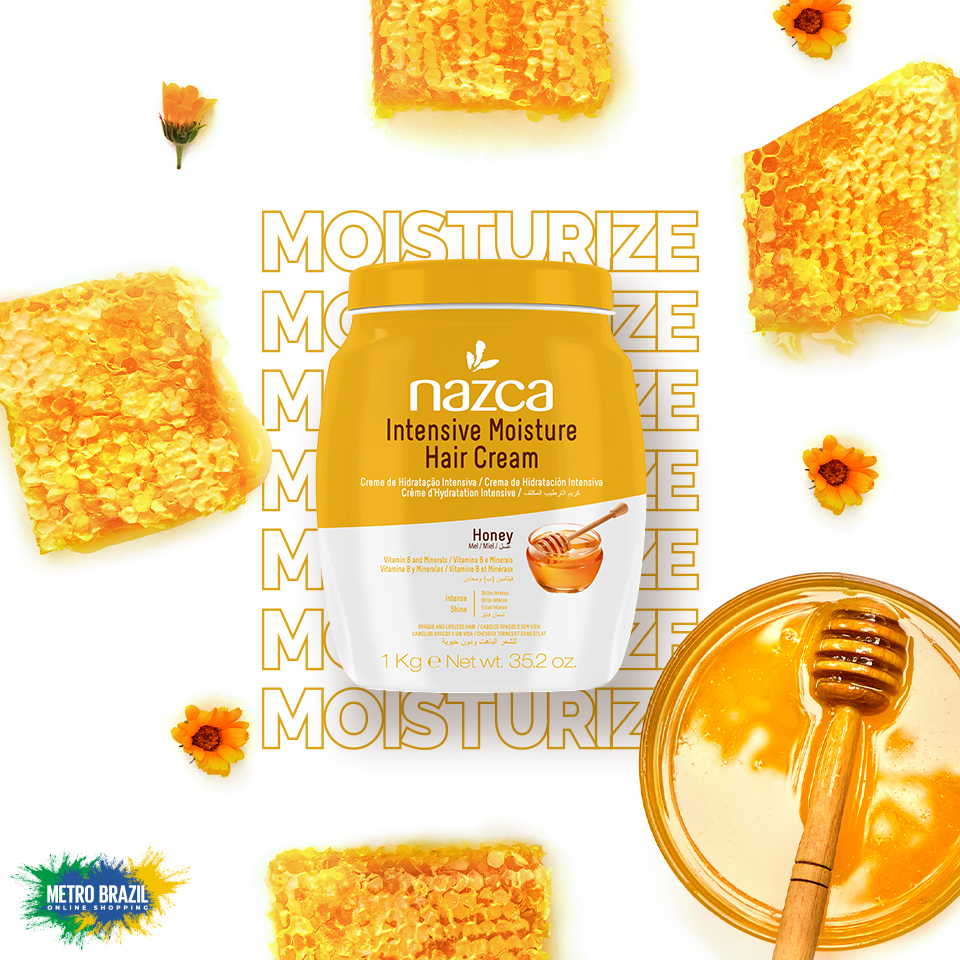 If you want to boost your hair routine and hair products in general, you can look for cosmetics enriched with honey. They have great moisturizing benefits, since honey is a humectant and smoothes hair follicles. These enriched shampoos, conditioners and hair masks help to restore hair's natural shine and softness, by locking in the moisture in the follicles.
DIY Honey hair masks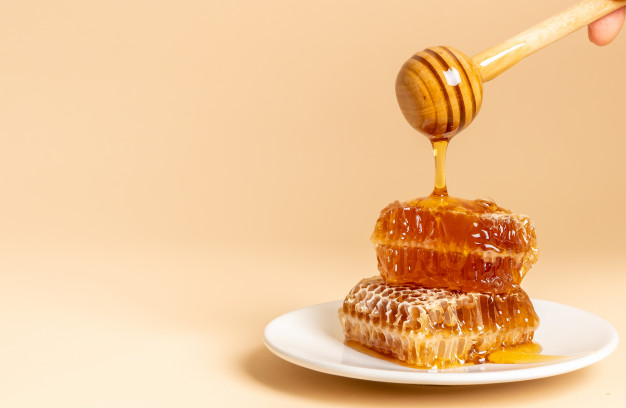 You can apply pure honey to your hair, but due to its sticky texture, this application can be tough, and messy. Mixing the ingredient with hair masks or other natural ingredients can make this process much easier and also maximize honey's effectiveness.
If you want to make a hair mask with natural ingredients that can be found in your kitchen, check out these DIY recipes!
Hair mask for dry hair
Mix honey and olive oil together, then warm over the mixture. After heating, mix it again and check if the temperature is safe to apply on the scalp. If so, apply it and leave it for 20 minutes. Then, shampoo it as usual.
Hair mask for greasy hair
I egg white, beaten until frothy
2 tablespoons of runny honey
1 teaspoon fresh lemon juice
3 tablespoons fine ground oatmeal
Mix all the ingredients. Apply to the hair and cover it with a shower cap for 20 minutes. Rinse and wash with mild shampoo.
[2]https://www.buzzaboutbees.net/honey-hair-mask.html
Hair mask for normal hair
1 ripe Avocado (mashed)
½ cup Honey
Mix the two ingredients together in a bowl and apply it all over the scalp and hair. Leave it for 20 minutes and wash it with mild cleanse shampoo and cold water. You can use this recipe weekly.
[3]https://www.daburhoney.com/benefits-of-honey/honey-for-hair/honey-hair-mask
Now that you know the power of this natural ingredient for hair, you are ready to try this amazing ingredient in your hair products. We are sure you will fall in love with it!
Visit Metro Brazil's website to find natural and authentic Brazilian hair products!
And if you enjoyed this article, share it with your friends and follow us on social media!