Hair fashion is very diverse. Currently, we have been seeing all kinds of textures getting popular, from soft waves to completely coily hair.
However, straight hair has always been an all-time favorite and many women look for it.Even if you are curly and love your bouncy locks, sometimes we just want to make a quick change. And for that, there are the famous (and polemic) flat irons.
But is this styling tool safe to use? Well, we will clarify this doubt now: learn through this article the pros and cons of flat irons.
What is a flat iron and how does it work?
Flat irons are composed of ceramic or metal plates that heat evenly. This way they shape and straighten the hair locks.
Types of flat irons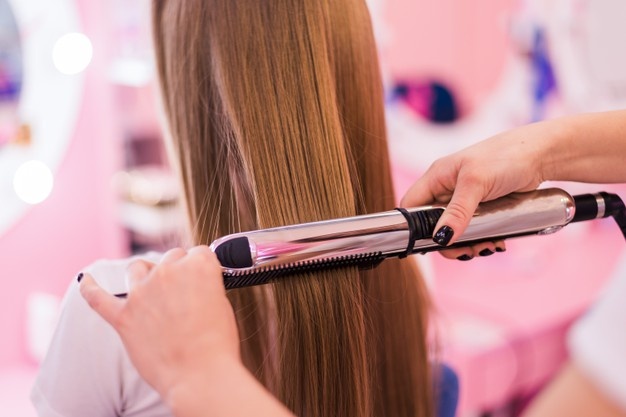 Nowadays, the market offers a wide range of flat iron types. Besides the traditional shape, there are even hot brushes and hot combs that, besides straightening the hair, also have a blow drying effect.
But when it comes to the classic shape, there are basically two main differences: irons with full ceramic plates or metal plates coated in ceramic. The first one is the best: its material heats more evenly, which causes less damage. Flat irons with even more advanced techniques emit negative ions that stimulate the production of nutrients along the strands.
Benefits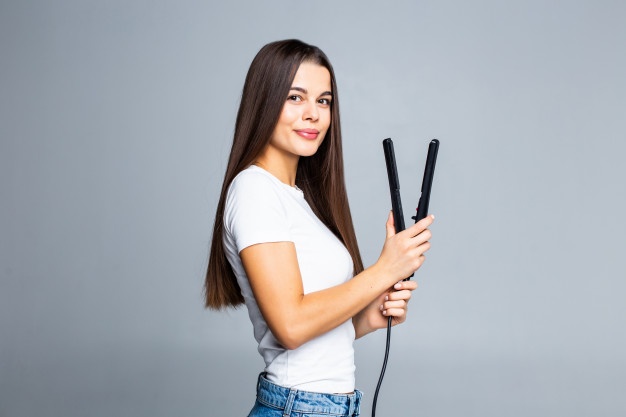 Flat irons can be really convenient to save you on a bad hair day, to upgrade your hairstyle or to get a different look for a couple of days. Check out some advantages of this tool:
Instantaneous frizz reduction
Hair cuticles sealing, which improves shine
Might be helpful to maximize some hair treatments, such as Brazilian blowouts
Creates beautiful and different looks easily
Disadvantages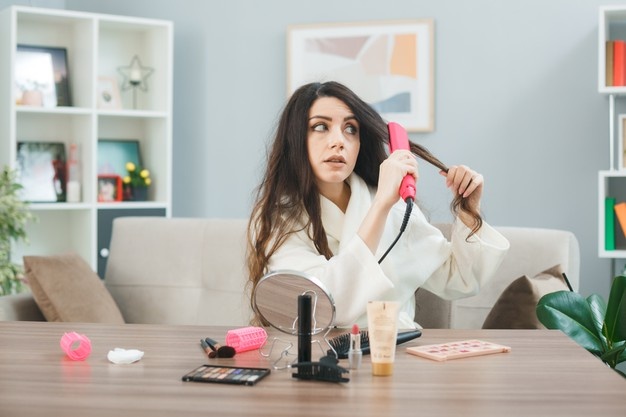 Flat irons can be really convenient and give an instantaneous gorgeous look to hair. However, remember that it is not a hair treatment. On the contrary, excessive heat exposure can have several consequences for hair. Such as:
[1]https://www.modernmom.com/2c58cbf2-051f-11e2-9d62-404062497d7e.html
How to reduce and prevent damage caused by flat irons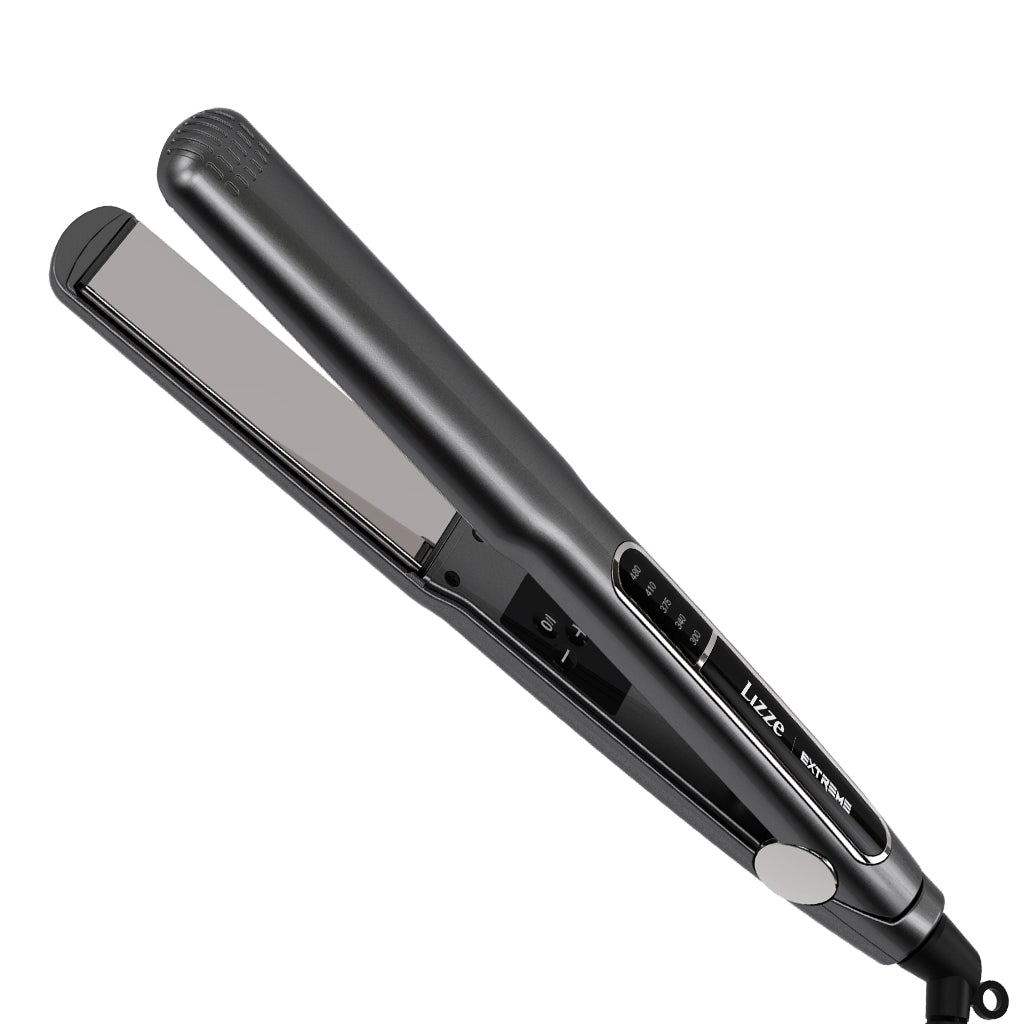 Got scared reading flat iron side effects? Calm down: you can still use flat irons and keep your hair healthy. But, for that, you'll need to be careful and create special habits. Find them out below:
Use a heat protectant leave-in
Heat protectant leave-ins have technologies that help to protect the locks from excessive heat. They come in many different textures: creams, oils, serums, sprays, mousses… There are types for every hair and taste.
Choose wisely
We have mentioned at the beginning of this article that some flat irons have materials and technologies that are less aggressive for hair. Give preference to this type of iron: When it comes to this, cheap options may become expensive later on.
A good iron is an investment: it will protect your hair from getting burnt and also provide a superior look.
Tools with adjustable temperature are also great: you can adjust it to make sure you are not overheating your hair.
Be careful while ironing
Don't iron the same strand several times and don't take much time leaving the iron heating your strands. Do quick and precise moves to achieve a good look and prevent damage. Another extremely important advice: never use irons on wet or humid hair.
Moisturize your locks
Keeping the hair moisturized is always important for its maintenance. If you use heat tools, this is even more necessary. Invest in good hair products, especially hair masks, and apply them every week.
Avoid ironing too often
Maybe the most important tip. Even if you love to use flat irons, use it at most once a week. It doesn't matter how often you moisturize your hair, if you don't give it some time to recover, it will become damaged. If you can't live without that super straight hair look, consider investing in a treatment, such as a Brazilian blowout.
[2]https://timesofindia.indiatimes.com/life-style/beauty/5-tips-to-minimise-hair-damage-if-you-use-a-straightener-often/articleshow/71338207.cms
You've learned all that you need to make good use of heat tools. Now, you just have to enjoy your straight and healthy hair!
We invite you to visit Metro Brazil's website: we have professional heat tools and the best authentic Brazilian products. Check them out!
Did you like this article? Share with your friends and follow us on social media!