With so many face creams out there, it can be hard to know the difference between them, as well as their purposes. However, it's important to know these things. After all, face creams are one of the most essential products of a high-quality skincare routine! 
The first thing you need to know about facial moisturizers is that they can be divided into two big categories: oil-based and water-based. Depending on your skin type – oily, dry, or mixed – one of them will suit you best. Water-based ones are lighter to the skin, perfect if your acne-prone, for example. Meanwhile, an oil-based moisturizer is thicker and better if your skin is on the drier side.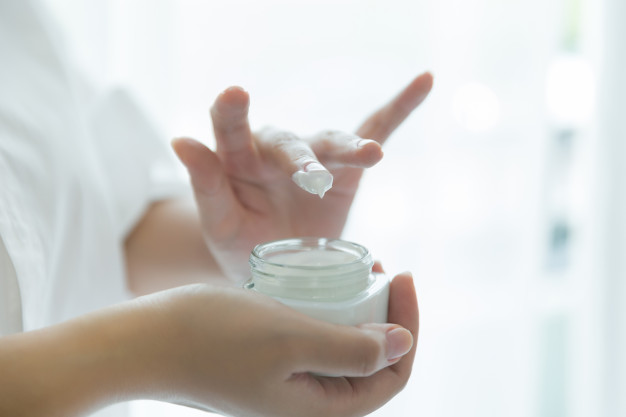 Now that you know about the main categories, let's learn about the different types of facial moisturizers available[1]Simser, S. (2019, October 10). Types of Face Creams Explained. ReviewThis. https://www.reviewthis.com/types-face-creams-explained/! 
TYPES OF FACIAL CREAMS
EMOLLIENT
If your skin is dry, a perfect option is an emollient facial cream. Normally, they are thicker in texture and leave your skin smooth and repaired! The most popular emollients are found as creams or balms[2]Lapidos, R. (2020, September 18). This Moisturizer Map Breaks Down the Best Face Creams for Each Skin Type. Well+Good. https://www.wellandgood.com/types-of-facial-moisturizers/. 
Emollients are also great for women that feel their wrinkles and fine lines are showing too much! Some great options of emollients are natural products such as shea butter, olive oil, and cocoa butter!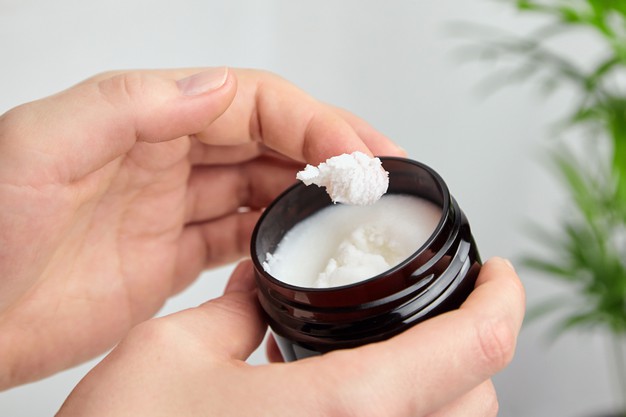 HUMECTANT
Water-based moisturizers – also known as hydro-gels and oil-free moisturizers – are under this category. Humectant moisturizers are really nice if you have an oily or acne-prone complexion. They are quickly absorbed and won't clog your pores!
The main purpose of humectant facial creams is to give back moisture to your skin. Although they are mostly recommended for those with oily skin, they are good for every skin type! Oh, and they are perfect for summer!
OCCLUSIVE
Occlusive facial creams are only good for you if your skin is SUPER dry or inflamed. As their purpose is to occlude your skin in a way to stop water from leaving it, they aren't suitable for acne-prone skin, for example. Their texture is really creamy and they help repair the skin barrier, in a way it will leave your face smooth and hydrated!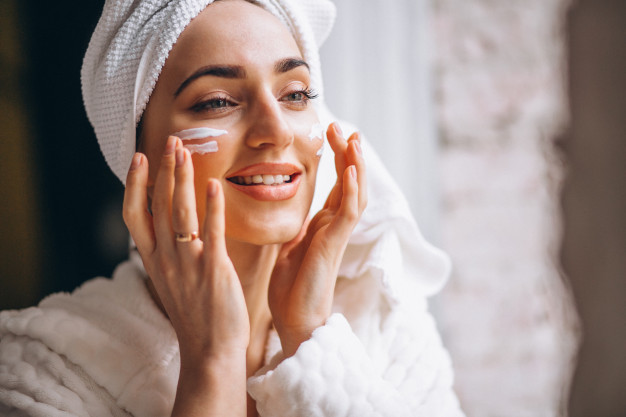 SOME THINGS TO CONSIDER WHEN BUYING A FACE CREAM
DOES IT WORK AGAINST ACNE?
Not only are there water-based moisturizers that help prevent acne, but there are also creams formulated with ingredients such as benzoyl peroxide and salicylic acid, antibacterial agents. Those components are intended to prevent breakouts by deep-cleaning your skin to remove bacteria and impurities that cause acne. They also help to prevent pore clogging and also reduce oil production.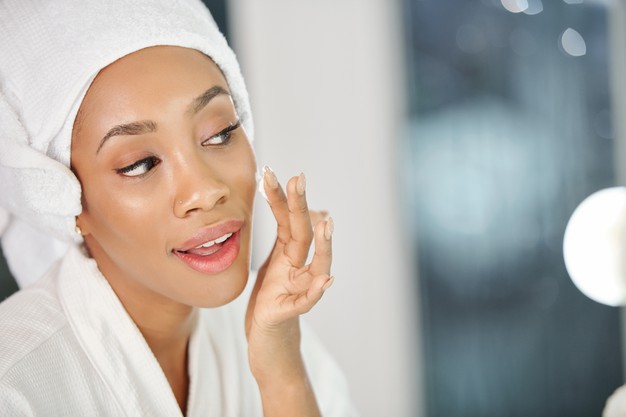 DOES IT PROTECT YOUR SKIN FROM THE SUN?
Besides facial creams, another essential step to a skincare routine is sunscreen. However, a lot of people find it hard to remember using several products, so if you are one of these people, don't worry! There are face moisturizers out there that are made with an SPF of 15 or higher!
In addition to guaranteeing you are protected from the sun, face moisturizers with SPF are amazing if you hate the greasy texture of sunscreen! Just make sure you choose a water-based one or a non-comedogenic cream.
IS IT ANTI-AGING?
Of course, using any type of facial moisturizer is going to help prevent aging signs. However, if you are an older person or want to escape from deep lines and wrinkles, anti-aging face creams are great for you, since they help reduce fine lines, sun spots, and wrinkles.
Composed of vitamins and substances such as retinol, anti-aging products exfoliate dead cells and increase collagen production, resulting in firmer, brighter, and smoother skin. Fantastic, isn't it?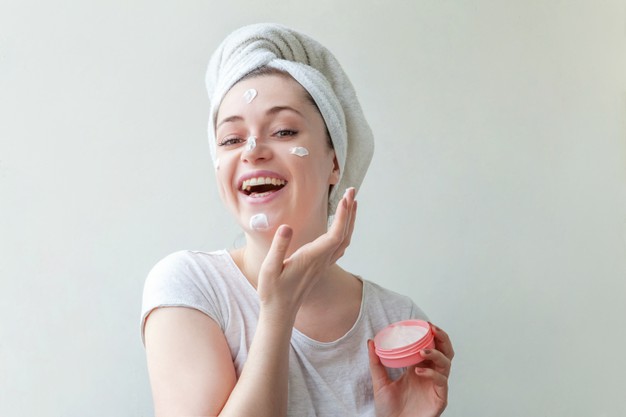 Taking care of your skin is one of the most important things you can do to boost your self-esteem and overall health! And to do so, you must choose high-quality cosmetics, ok? Oh, and don't worry: if you are in search of amazing products, go and check out Metro Brazil's website! There you are going to find the best products from incredible Brazilian brands!