Our hair's look directly influences our self-esteem. Beautiful and healthy hair is powerful when it comes to making us feel good and pretty. On the other hand, facing dry and damaged hair can be really desperate.
If you are suffering from breakage and brittle hair, don't worry: we know how to help you. Even though repairing hair strands is a gradual work that requires patience and dedication, achieving good results is totally possible.

And the solution might be closer than you think: in your kitchen, to be more precise. There are natural and DIY hair mask recipes that are a true rescue and life-changing. And this article will teach you all of them!
Recovering hair with DIY recipes
Hair masks are best friends for damaged hair. They are responsible for nourishing, hydrating, smoothing, and adding shine to hair. When it comes to a home hair care routine, hair masks and deep conditioners are the most effective and safest treatments you can invest in.
And a DIY natural recipe is even more convenient and inexpensive: DIY recipes are easy and quick to make and most of the ingredients can be found in your kitchen. So let's learn the best ones now and save your hair ASAP!
Banana, honey and yogurt hair mask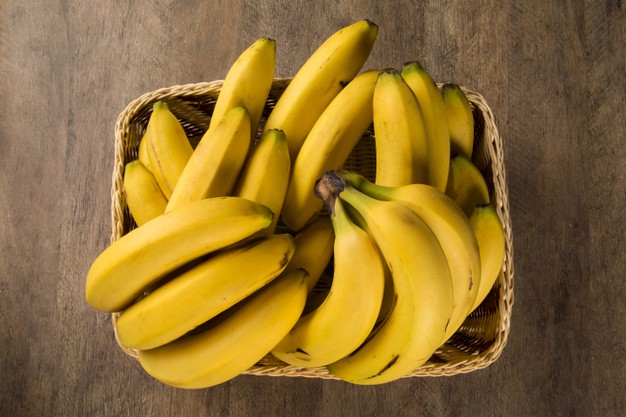 Bananas are rich in vitamins, potassium and carbohydrates, which work together to help to eliminate frizz. Yogurt has high levels of lactic acid which is excellent for combating dullness, and honey adds moisture and hydration to dry hair.
Ingredients:
Two tablespoons of yogurt
Mix all the ingredients and blend. Apply on damp hair, from roots until the ends and cover it with a shower cap. Leave it for 30 minutes and then wash it as usual.
[1]https://www.urbancompany.com/blog/beauty/homemade-hair-masks-for-dry-hair/
Jojoba and coconut oil blend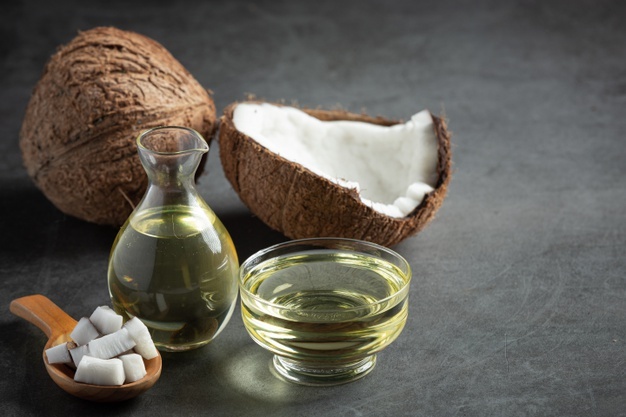 Coconut oil is rich in lauric acid, a fatty acid that penetrates the hair cuticle and strengthens hair. Just like coconut, jojoba oil is extremely moisturizing, prevents breakage, and even helps with dandruff treatment.
Ingredients:
One tablespoon of extra virgin coconut
One tablespoon of jojoba oil
Warm the mix in the microwave for 30 seconds. Check if the temperature is safe to be applied on hair and if so, spread the oils all over the strands and leave it for 20 minutes. Then, shampoo it as usual.
[2]https://www.thepioneerwoman.com/beauty/hair/g33669635/diy-hair-masks/
Mango butter and olive oil hair mask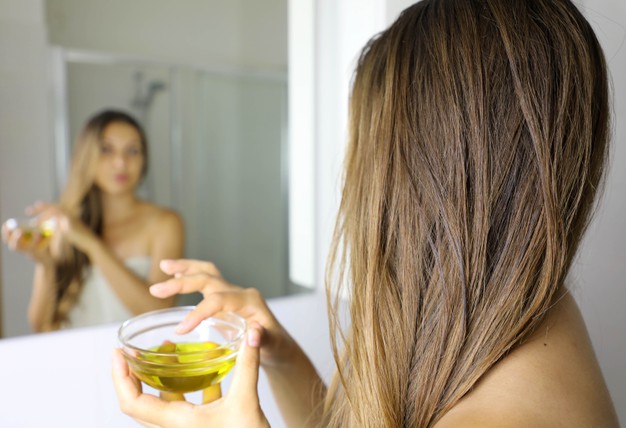 Olive oil can help smooth out the hair and improve its shine. Mango butter may also help you get your shine on thanks to its moisturizing properties. Both natural oils and butters are known for being super nourishing. By mixing both, you will get instantaneous and powerful results!
Ingredients
Three tablespoons extra virgin olive oil
Three tablespoons extra virgin cold pressed mango butter
Melt mango butter in a microwave until it gets liquefied. Leave it until the temperature gets warm (never hot). Add olive oil into the melted mango butter and mix it. Apply the mask all over the hair, cover it with a shower cap and leave it for 30 minutes. Rinse it and then wash it with shampoo and conditioner as usual.
[3]https://greatist.com/health/diy-hair-mask#shine
Potencialize your natural hair mask even more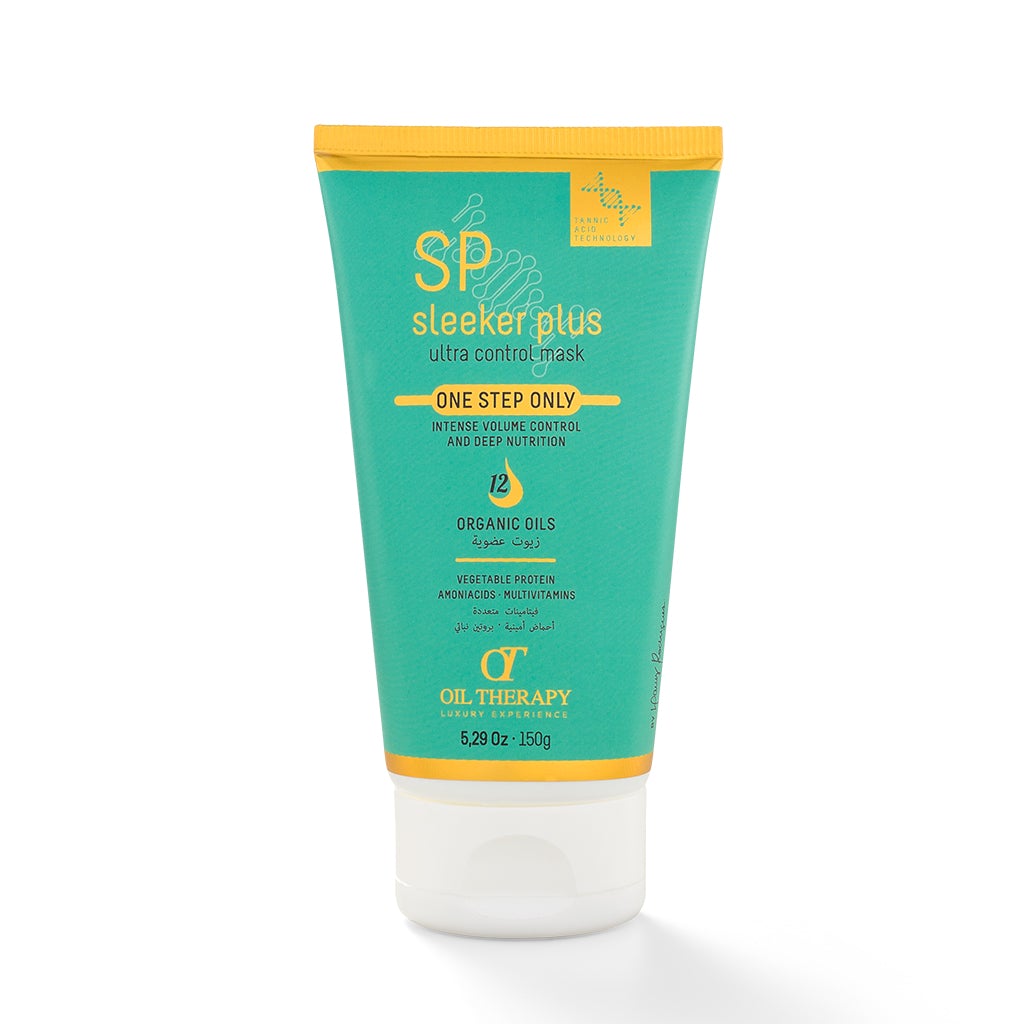 All of the recipes are extremely powerful. But if you want to enhance its benefits even more, you can blend your natural mask to a cosmetic hair mask.
This maximizes the results even more.
In case you are looking for a new hair mask, don't forget that Metro Brazil's website has the best natural Brazilian hair care products.
Share this article with a friend who loves DIY recipes! And follow us on social media.