Make your day great just by using these products 
We know waking up early isn't everyone's cup of tea… However, some great things come with waking up as the sun rises! For instance, you can have more time to yourself right at the beginning of the day! But that may not be motivation enough for you… To make your morning look more appealing, today we are going to recommend you some cosmetics that will make your day brighter and your routine funnier! [1]Gillette, B. (2020b, June 21). Mood-Boosting Beauty: 7 Ways to Brighten Your Day Before 9am. The Everygirl. https://theeverygirl.com/mood-boosting-beauty/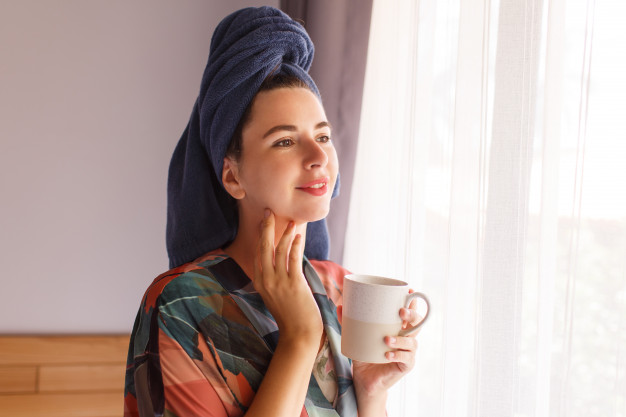 COSMETICS TO MAKE YOUR MORNING LOOK BRIGHTER
FACIAL CLEANSER
During the night, our face gets filled with oils and residues – and when waking up, it doesn't always look good (but that's normal!). To get your day starting the right way, begin by washing your face with a facial cleanser specially formulated for your skin type! By doing this, you'll ensure that your skin is clean and receiving some love!
If your skin isn't sensitive, you can even choose a face cleanser that contains a nice fragrance that you love – such as grapefruit or chamomile. There are many options available for you to choose from and add to your skincare routine!
SHAMPOO AND CONDITIONER THAT SMELL FANTASTIC
Although there are a few women who dread washing their hair, there are some that totally love it! Whether you love or hate washing your hair, this tip will make things way nicer! When buying your shampoo and conditioner, look for one that smells super nice. And don't worry: there are a lot of hair products out there that smell great and are also AMAZING for your locks – such as the Boni Natural's products! 
A HAIR MASK TO MAKE YOUR HAIR SUPER SMOOTH
Just like using shampoo and conditioner with great fragrances are awesome ways to brighten up your day, applying a moisturizing mask to your hair is another one of the best manners to start your morning properly! After all, who doesn't love having smooth, shiny hair? If you need some recommendations, try adding this coconut oil hair mask from the Brazilian brand, Nazca to your hair care routine!
VITAMIN C SERUM
If you still don't know about the importance of having a skincare routine, it's time to know it – check out this article for all the details! One of the essential steps of a nice skincare routine is nourishing your face, and to do so, you need to use a serum. So if you want your morning to be filled with love, try using a vitamin C serum! This product helps to make your skin smoother, brighter, and overall healthier.
A NICE PERFUME
As you can see from some of the previous items on this list, fragrances are very nice ways to make your day happier – it is no wonder that aromatherapy is becoming a trend! So alongside a great smelling shampoo and conditioner, add using a perfume that you simply adore to your morning routine!
LIPSTICK!
It doesn't matter if you love or hate makeup, sometimes just using lipstick will bring back life to your face and make you feel amazing! So if you want to start your day feeling gorgeous and confident, try adding this cosmetic to your routine!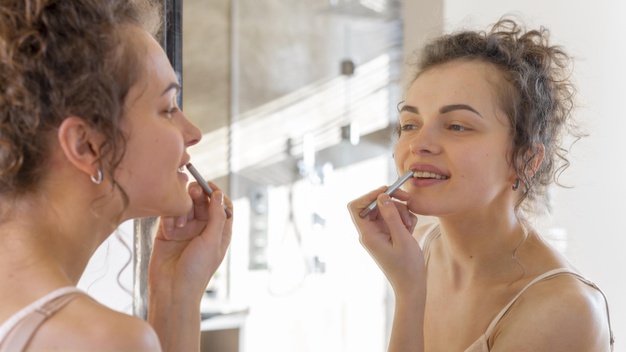 So now you have a few recommendations of cosmetics that can help to make your morning routine more amusing and your day brighter! Oh, and to make sure your using high-quality products, check out Metro Brazil's website to see great cosmetics options from some of the best Brazilian brands!