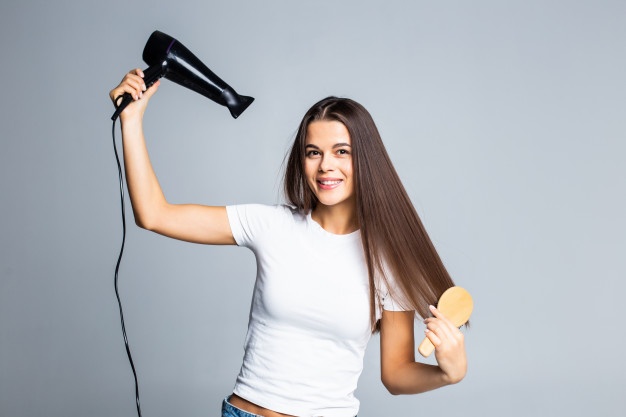 Blow dryers: all the types and which one is the best
No styling tool is as versatile as blow dryers. Besides the main function of drying the hair quickly, blow dryers allow us to style the strands in many different ways: straight, wavy, curly…
Nowadays the market offers many types of blow dryers with many different shapes and technologies. In case you want to invest in a new blow dryer but don't know which one is the best, we are here to show you all the options and the advantages of each one!
Ceramic blow dryers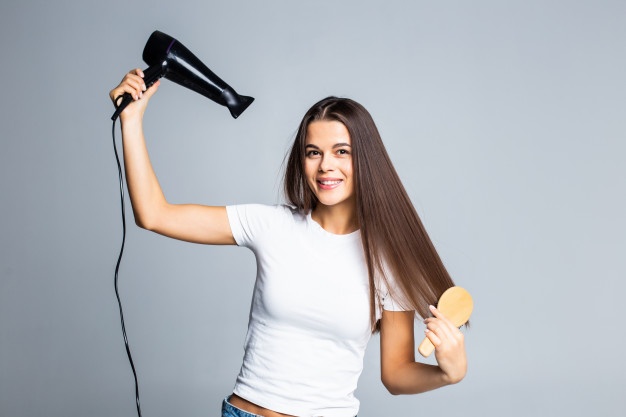 Ceramic hair dryers have ceramic coating inside, which helps distribute heat evenly. It results in a fast blow drying process, but at the same time it regulates the heat, avoiding overheating and consequently damage. They have a more advanced technology compared to traditional blow dryers, but less advanced than ionic hair dryers.
Ionic blow dryers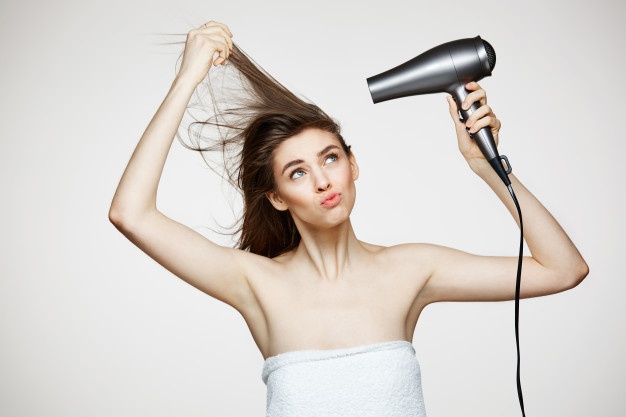 Ionic hair dryers are charged with negative ions, which don't open up the hair cuticle. That allows hair strands to dry smoothly and results in silky hair. Also, they dry the hair really fast. If you have curly hair, using a lower temperature helps preserve curls definition. Lower temperatures are also less aggressive for all hair types, avoiding damage.
[1]https://www.luxyhair.com/blogs/hair-blog/best-hairdryer-for-your-hair-type
Hair dryer brushes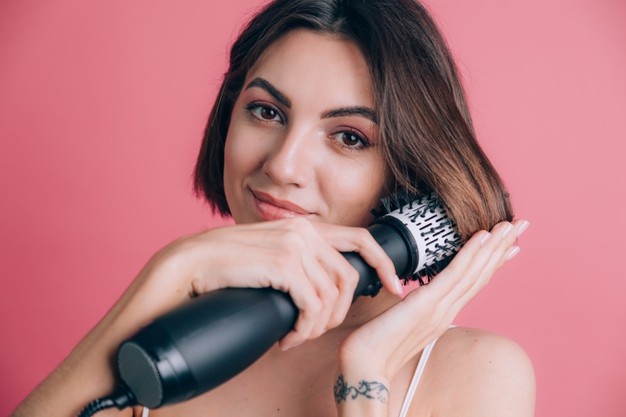 Hair dryer brushes are getting trendy currently. Like the name suggests, these are blow dryers with a brush shape. It is literally a combination of the traditional blow dryer and the traditional round brush. It is really convenient: with one tool only, you can do the perfect styling.
However, due to its shape it might take a little longer to get the hair completely dry. Also, you must not forget to use a thermal protector first: all heat tools can damage the hair, but the ones that have direct contact with our hair strands require extra attention.
[2]https://www.cosmopolitan.com/style-beauty/beauty/g32271508/best-hair-dryer-brushes/#:~:text=A%20hair%2Ddryer%20brush%20is,very%20good%20heat%20protectant%20spray
Hair dryer combs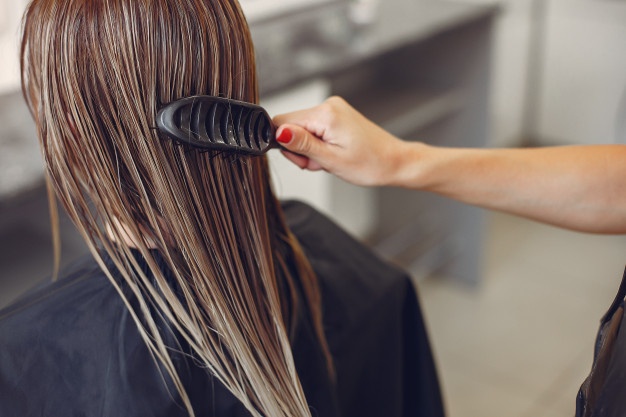 Just like hair dryer brushes, but instead of it, they have a comb shape. They can come in this non-traditional shape or be a removable attachment to a traditional hair dryer. Their main effect is giving hair a straightener look.
Hair diffusers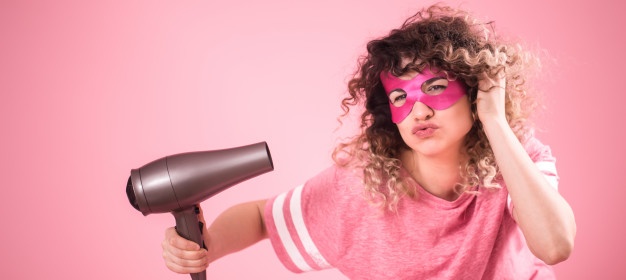 A diffuser is a round, plastic attachment that you can put in your traditional blow dryer. It is like the opposite of the comb attachment: instead of making the hair straightened, it is made to define and enhance the curls.
Which one is the best blow dryer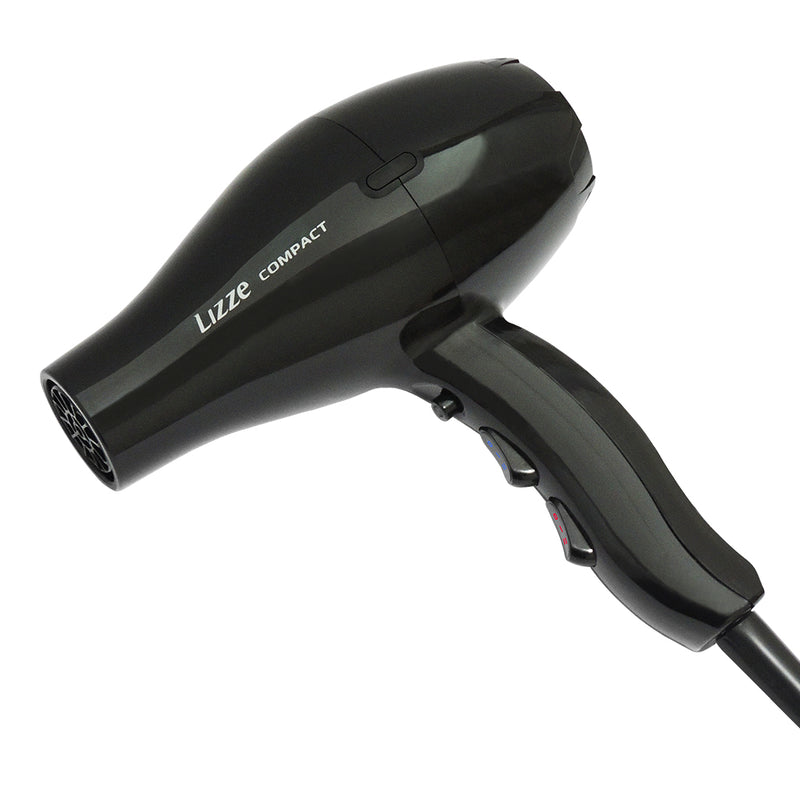 It depends on your hair type. Each blow dryer is perfect for a different hair texture. Check it out!
Thick hair
The ionic blow dryer is the best one for thick hair types! They dry the hair with negative ions, which dries positively charged water ions. This method helps dry thicker hair and also reduces and prevents frizz.
Thin hair
Thin hair tends to dry easier and quicker than thick hair. However, thin hair struggles with lack of volume and it's more likely to suffer from damage due to high temperatures.
Because of that, the best blow dryer option for this hair type is the ceramic one. Ceramic blow dryers regulate heat levels, which contributes to hair's health. Plus, they are the best options if you like a styling blowout that adds hair volume.
Styling the hair
For women who can't live without a styling blowout, the brush hair dryer or attachments such as diffusers and special combs are the most convenient pick. The final choice depends on the effect you want: for curly hair, diffusers, for straight hair, combs. For versatile hairstyles, the brush might be perfect.
As you can see, not all blow dryers are the same. On the contrary: its choice might transform your hair for better and for good!
And now that you know all the tips to choose it, you just have to pick your favorite.
We invite you to visit Metro Brazil's website: we have the best options of heat-styling tools and authentic Brazilian hair products!
Did you like this article? Share with your friends and follow us on social media!