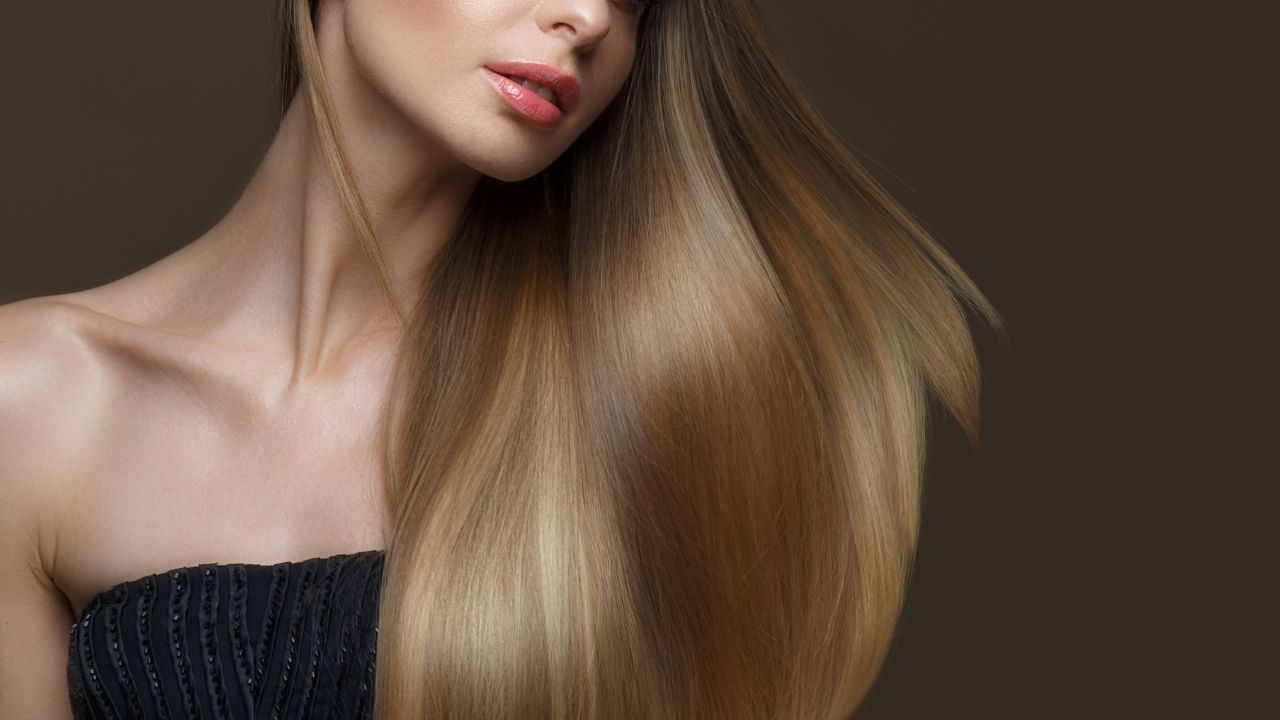 Best Hair Proteins: Your way towards a healthy hair
You are tired of spending hours before the mirror trying to style your hair, you tried domestic treatments, and you still didn't reach your hair goal! Don't worry; there are yet a lot of treatments out there for you to explore.
Protein is the most common cosmetic product due to its easy use and immediate results that satisfy your desire to have straight, smooth hair.
But be careful; some cheap, low-quality products have spread under the name of "Protein," causing hair damage and loss.
One of the best Protein products out there is Sleeker Plus, offered by Oil Therapy, containing natural substances that give the hair a healthy and youthful look.
Sleeker Plus Components
What makes Sleeker Plus so different? Well, let's starts with its components:
Twelve organic oils to repair your hair and give it adequate moisturizing; Avocado, Amla, Argan, Calamus, Coconut, Sunflower, Macadamia, Olive, Monoi, American Pine, Myrrh, and Semi Di-Lino oil. These oils play an essential role in hair treatment and straightening as they bond with fatty soluble elements, giving outstanding results.
Plant-Sourced Protein: it is the best kind of Protein since it does not accumulate on the scalp. It is absorbed fast by the hair cuticles, and it can bond with the damaged parts of your hair to treat it.
Amino Acids: They are essential components of hair treatment. They protect it from breaking and increase moisture; their deficiency results in a faded and damaged hair look.
Keratin with the essential hair vitamins; D, C, B1/B2, A, E, leaving the hair brighter and more youthful.
Tannic Acid: It is a strong base extracted from grapes and rich with Tannin. When you apply it to your hair with adequate heat, it results in long-term straight hair.
How to use Sleeker Plus
Like any other products, you should follow a proper use regimen:
First, wash your hair with a suitable shampoo.
Dry it with an electric blower.
Afterward, divide your hair into several flocks, and apply SLEEKER starting from the roots to the hair's end.
Wait for an hour for the Protein to penetrate through your hair adequately.
Apply heat on each flock using a hair straightener 10 – 12 times according to your hair's nature.
Best Protein Masks according to hair type
For better results, ensure you are using a suitable product for your hair type and condition.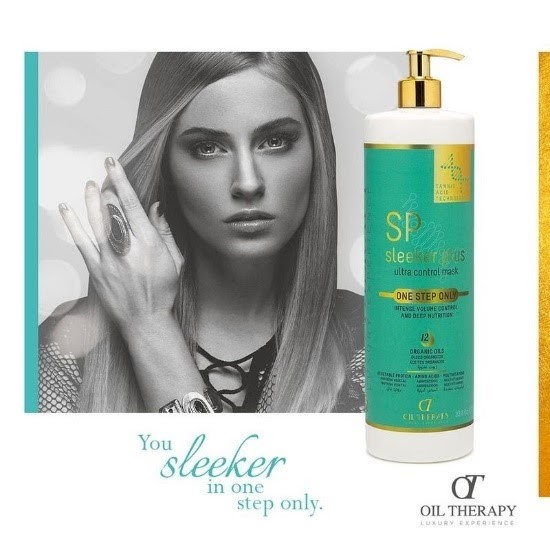 Oil Therapy offers it to soften and nourish normal hair. You can use it no matter what type of hair you have.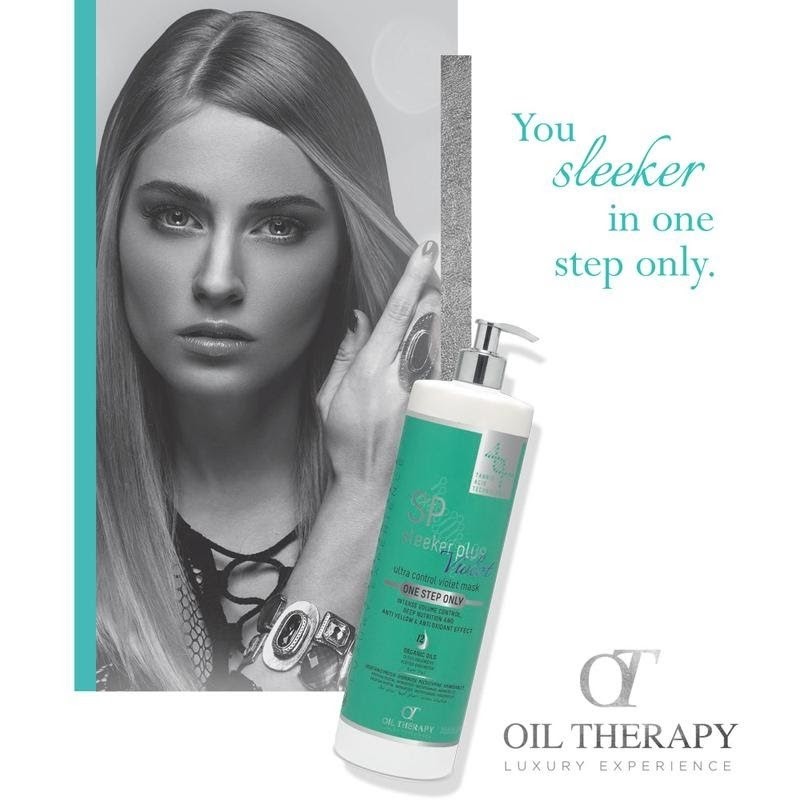 We've been there, that rusty color of the hair when the dye fades, how dim, week, and dry it looks.
Oil Therapy designed this product to treat dyed hair. It contains Amino-Violet, an anti-yellow coloring substance used exclusively in Oil Therapy products to specifically protect blond dyed hair, in addition to this product's antioxidant features that moisturize your hair.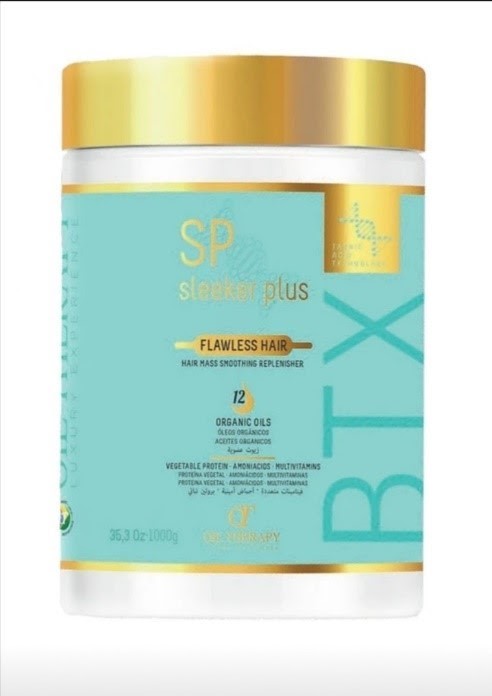 Oil Therapy presented this product for nourishing and softening normal hair. It treats split ends, strengthens the hair, and is used the same way as regular Protein; you wash and dry your hair, apply the mask for 30 – 40 minutes on the entire hair after you divide it into small flocks, then you rinse and blowdry your hair again with heat to maintain results.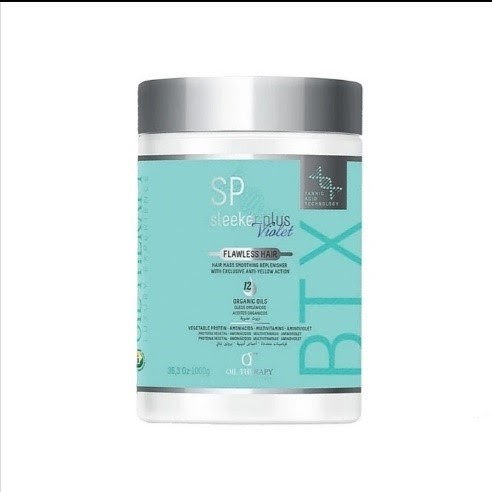 Oil Therapy offers you a product with all the features mentioned above to soften and nourish dyed hair. It contains the same organic components of Sleeker Plus products, the exclusive Aminoviolet technology that treats blond dyed hair, and the antioxidant features to treat damaged hair.
Sleeker Plus Results
After using Sleeker products, you can notice what they offer you:
Soft and moisturized hair from root to end.
Hair protection against weather factors and hair blower heat.
Full nutrition for the hair, giving it a youthful and bright look.
Easily-styled hair.
Sleeker Plus Products Advantages and Characteristics
They are made of organic substances.
They are Formalin-free, which is a harmful substance.
You can apply the treatment at home even though it is better to seek professional help.
More robust and denser hair. 30% of the Protein remains on the hair after washing; use an electric straightener at 230 degrees to maintain results.
Blond and colored hair is washed and dried, and the straightener is set at 200 degrees to maintain treatment results.
Sleeker Plus Treatment Recommendations
Do NOT use Sleeker Plus Ultra-Violet, or Silk Botox Ultra-Violet on red and bronze hair.
Sleeker Plus 2 in 1 is preferable for normal hair.
Use gloves when applying the Protein to the hair.
High-quality Sleeker Plus Protein products are available worldwide and now in the Arab World at MetroBrazil store with fast delivery and affordable prices.
Read More: How to Handle Your Oily Skin