In a dynamic and changing sector such as beauty, "Beautyworld Middle East" has been the region's leading trade event in the beauty industry for 25 years. And one of the top three in the sector globally, and is fully prepared to affirm its dominance this year as well.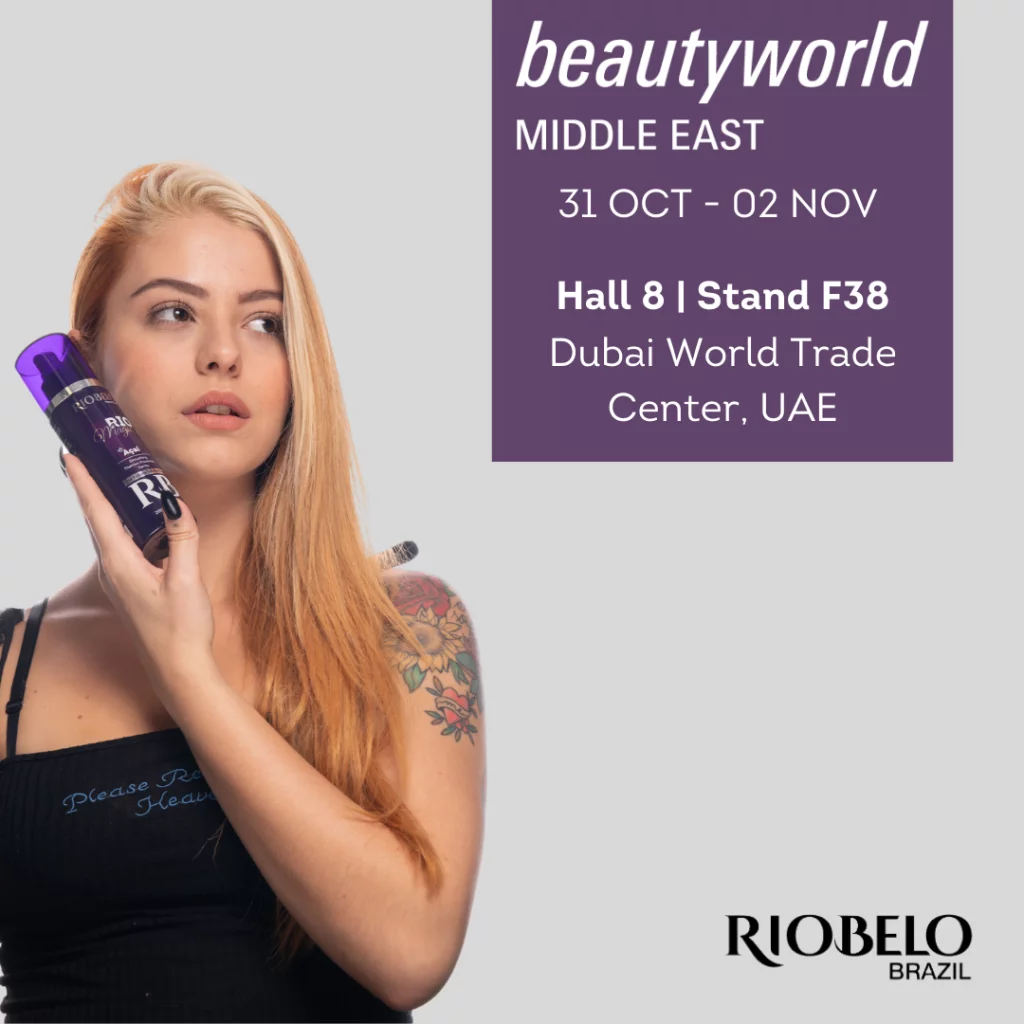 Beautyworld Middle East 2022
In its 26th edition, Beautyworld Middle East, which focuses on the cosmetics, beauty tools and perfume industries, will feature the largest international trade gathering of industry leaders in the region. The fair will be held from Monday 31 October to Wednesday 2 November 2022 at Dubai World Trade Center in Dubai, UAE. International, regional and local exhibitors will present new products, leading trends and the latest innovations in the field.

The 3-day event will allow a variety of exhibitors to present innovative and new solutions. Also connect with partners, and explore new business opportunities available in the future in this important regional market.
Fair's activities
The distinct product categories that will be presented by international exhibitors include: cosmetics and skin care, hair and nail care products, beauty salon tools and equipment. In addition to ready-made perfume and perfume formulations, hygiene and personal care. Also, natural and organic materials, as well as beauty care technologies.

The fair will offer a range of exciting activities, including seminars, workshops and live performances across the different sections. Makeup artists, manufacturers, retailers and other beauty professionals will gather to discover new trends, collaborate and create lasting business partnerships.

Also, a section will be dedicated to modern beauty technology that will include the presentation of innovative solutions and the latest technologies in the beauty industry. From artificial intelligence-based skin care devices, to beauty applications, and other interactive facilities. The fair will also feature a ceremony honoring professionals and companies influencing the beauty industry in all categories.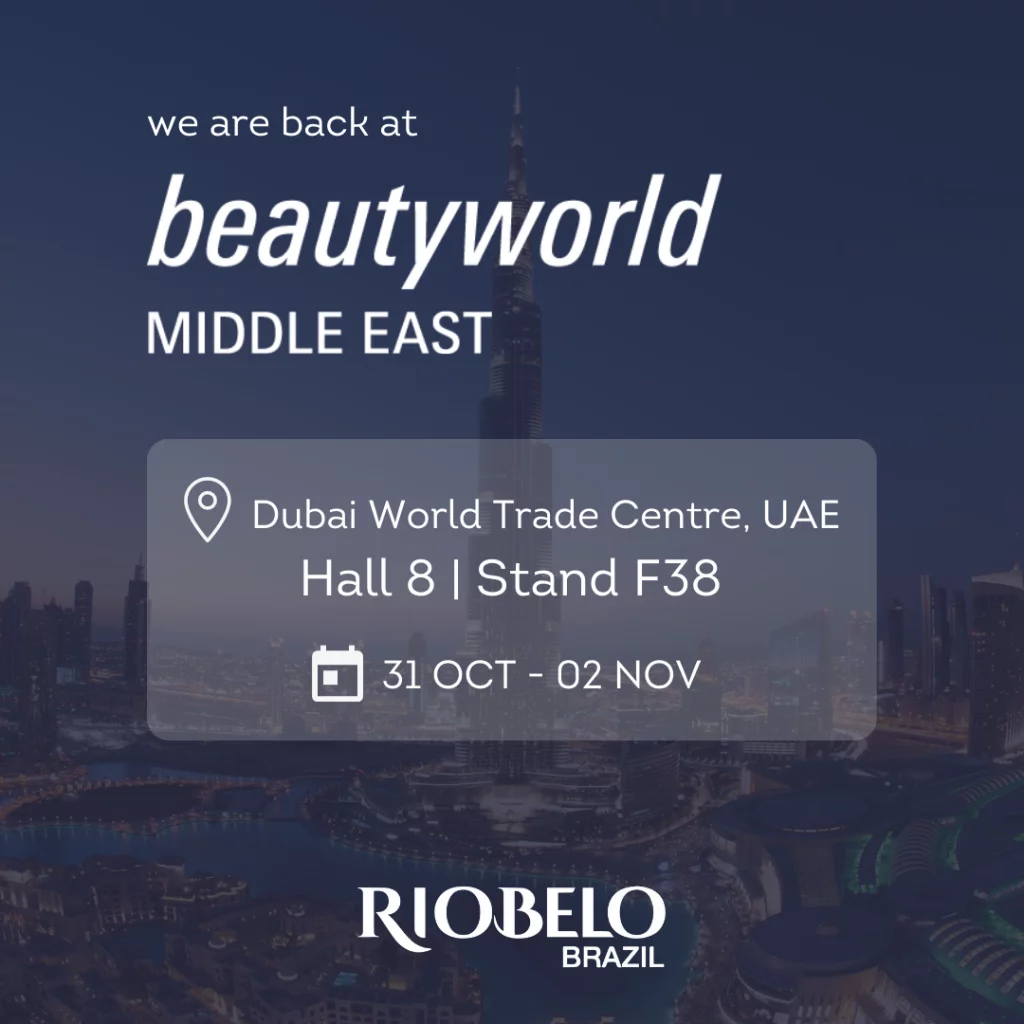 Metro Brazil participates in Beautyworld Middle East
We in Metro Brazil are proud to announce the participation of Riobelo, one of our biggest partners, in Beautyworld Middle East 2022.

Riobelo is a professional Brazilian hair care cosmetics company. It offers authentic Brazilian hair treatments using innovative technology and high quality ingredients. These products include professional Brazilian hair protein treatments, and many more from the best hair care products. Such as thermal protection sprays and hair restoration oils. Which are completely chemicals free, and contain Brazilian fruit extracts "Açaí and Maracuja" from the Amazon rainforest, known for its effective hair nutrition, smoothing and protection properties.

More about Riobelo's products

We invite you to attend the fair and visit Riobelo, Hall 8, stand F38. Where you can learn more about the company and its 100% authentic products, and what it offers you. Also, you can get free samples of Riobelo's authentic premium hair care products.
Our participation in last year's edition
Last year, the attendance to the fair was particularly important, as it was the first international beauty trade fair in the region in 2021, after the coronavirus pandemic. The fair hosted 891 exhibitors from 53 countries, and included 17 stands from different countries. Also there were more than 31,400 visitors from over 100 countries.

Metro Brazil participated in the "Beauty World Middle East" fair in Dubai with the Brazilian brand Riobelo as one of the most important companies interested in the hair care field. This participation was very effective with an impressive audience. This shows how widespread the use of high-quality Brazilian hair care products has been in the Middle East, in parallel with the significant development of Metro Brazil platform over the past year, which is the bridge linking Brazil with Middle East countries, and the destination of those who want easy and fast access to Brazilian products.

Learn more about the leading role of Metro Brazil platform in the region:

Celebrating the one-year anniversary of the establishment of its logistics headquarters in Dubai CommerCity, the "Metro Brazil" platform reveals significant development in its business


Click here for more details about our participation in last year's edition of the fair

From products to technology, from personalities to partnerships, Beautyworld Middle East is an ideal platform for beauty industry professionals . And due to its gathering between trade and social business, and its ability to attract all the world's leading brands, this fair's  popularity has grown year by year. Join us in this big event to learn more about our amazing hair care collections.

To learn more about Metro Brazil and its products, you can visit the Metro Brazil website.