Aloe Vera is a plant with powerful moisturizing properties – it is a very popular ingredient, commonly used in soothing lotions. These lotions are usually made to be applied on sunburns – this plant is very known for hydrating and relieving the pain of sensitive skin.
But did you know that Aloe Vera is also wonderful for hair care? It is beneficial to all hair types: from the scalp to the tips. Plus, it makes the strands shiny, strong and sleek. If you want to know more about Aloe Vera, this article will show you the benefits of this amazing ingredient and how to use it!
How aloe vera improves hair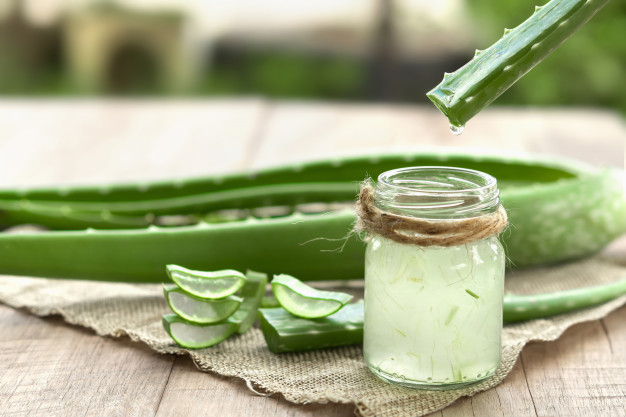 Aloe Vera is a plant that thrives in hot, arid environments all over the world.
It can help with a variety of skin issues, including wounds, acne, and burns. It can be eaten or drunk, and it may help with inflammatory bowel disease, diabetes, hepatitis, and other conditions.
However, there have been little scientific investigations on its hair-related effects. In general, research on its advantages has been mixed. This could be due to the fact that it has so many characteristics and active substances. Aloe Vera's diverse effects could be attributed to a combination of chemicals and active substances.
The following are some of the plant's hair benefits:
It makes hair stronger
Aloe Vera has a variety of active chemicals and minerals that can aid in hair strengthening. It is high in vitamins A, B12, C, and E, as well as fatty acids and amino acids. These are important for hair follicle health.
It relieves itchiness on the scalp
Seborrheic dermatitis affects the scalp and is a common inflammatory skin disorder. Dandruff, red skin, and scaly areas are all symptoms. Aloe Vera can reduce scaliness and itching.
Controls excessive oiliness
Hair becomes less oily as a result of using this product. Aloe Vera has enzymes that break down fats, removing any excess oil from your hair (sebum).
Improves hair growth
It is believed that Aloenin, a chemical molecule present in the plant, is a key factor in encouraging hair growth. It has been used to promote hair development by improving hair health and reducing breakage.
[1]D.B. (2021, October 25). Benefits of Aloe Vera for Your Hair. Webmd. https://www.webmd.com/beauty/benefits-of-aloe-vera-for-your-hair
How to use aloe vera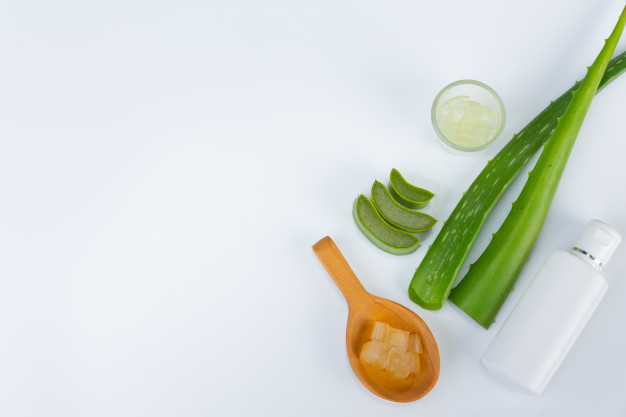 You can extract Aloe Vera gel directly from the plant's leaves. You can grow it as a houseplant or buy some leaves from natural food stores. However, depending on the weather of where you live, growing or even finding fresh leaves might not be an easy task. In this case, buying Aloe Vera gel from stores is a great option.
You can apply pure and raw gel directly on the scalp and hair length. Leave it for 30 minutes and add a few drops of vegetable natural oil if you want to (this helps to seal the moisture). Then, rinse and wash your hair as usual.
Aloe vera enriched cosmetics
If you like quick and convenient solutions, the market offers a bunch of cosmetics enriched with Aloe Vera gel. Shampoos, conditioners and hair masks are just a few examples of products with this ingredient.
This ingredient provides a perfectly balanced effect: it is super moisturizing, but still lightweight, supplying the needs of all hair types! If you add Aloe Vera to your hair care routine, we guarantee you will fall in love.
If you are looking for the best hair care products, take a look at Metro Brazil's website!
And if you liked this article, share it with your friends and follow us on social media!