Almond oil is made by pressing the almond tree's seeds (almond nuts) and extracting the oil that results. Almonds have medicinal and health benefits, which include high quantities of protein, omega-9 fatty acids, and vitamin E. This oil is known in the beauty industry due to its super-rich composition and nourishing properties.
Because of that, it has been used in cosmetics for years. It is a very popular ingredient when it comes to skin and hair care. If you are looking for an oil that makes hair shiny and stronger, get to know the benefits of almond oil and how to use it!
Almond oil makes hair softer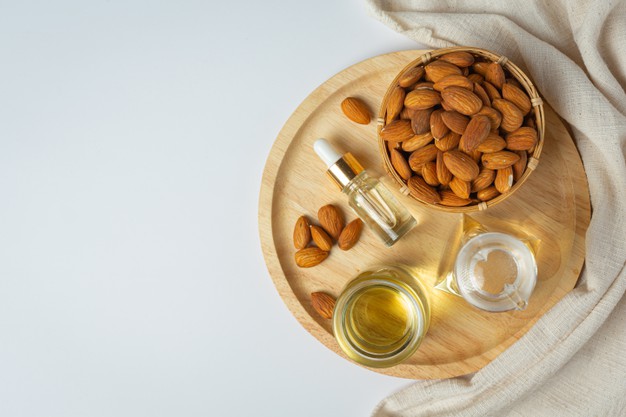 Almond oil is an emollient, which means it can fill in cellular gaps in your hair. Your hair will feel smoother to the touch as a result of this. Over time, using this oil on your hair will give it a softer texture. You may also notice that your hair is easier to comb through and style if you integrate this oil into your hair care routine.
Promotes hair growth
There are no official experiments that show almond oil can help you grow your hair. But here's what we do know: this oil helps hair to get stronger and makes it less prone to split ends, so your hair development will be much healthier and your strands won't suffer from damage. 
Vitamin E, which is a natural antioxidant, is abundant in almond oil. Antioxidants protect your hair against environmental stress, making it seem younger and healthier.
It repairs and makes hair stronger
Hair that is treated with specific oils is less prone to breaking and has fewer split ends. Nut oils, such as almond oil, have lubricating characteristics that reduce friction during hair styling. Nut oils, such as almond oil, indicate an improvement in hair resistance.
How to use almond oil for hair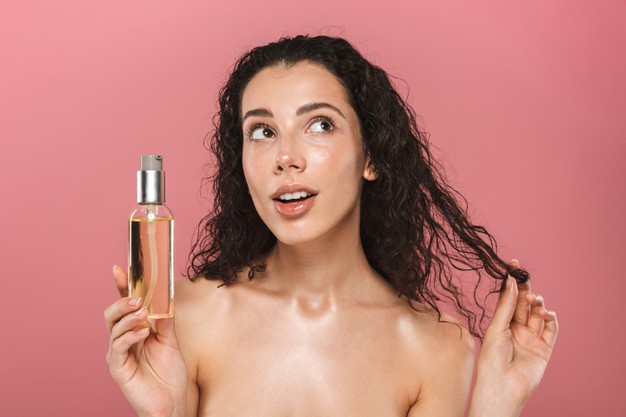 Mixed with conditioners and hair masks
You can maximize the effectiveness of your conditioners and hair masks by adding some drops of oil to them. To make a powerful conditioning treatment with natural oils, add two tablespoons of coconut oil and one tablespoon of sweet almond oil to a creamy hair mask.
Leave this powerful hair mask on for up to 40 minutes on clean, dry hair.
Applying pure oil directly to hair
The oil can be applied directly to your hair after rubbing a tiny bit between your palms. Pay extra attention to the ends of your hair if you want to add luster and softness. After styling your hair, massage the oil into the end of the hair shaft and keep it on.
Almond oil enriched cosmetics
If you like to keep your hair care routine easy and convenient, you can invest in cosmetics that already contain almond oil in their formula. There is a wide range of shampoos, conditioners, hair masks, and other products that can offer you a complete routine.
Try this amazing oil and you will soon notice the wonders it does for hair!
If you are looking for high quality products, visit Metro Brazil's website: we have the best authentic Brazilian brands!
And if you enjoyed this article, share it with your friends and follow us on social media!