Have you ever heard of açaí? This exotic fruit has become well known globally: açaí bowls are getting trendy as a delicious and healthy dessert. But açaí is no longer being used only for cooking: the cosmetic's universe has also discovered this tropical fruit.
No wonder: they are rich in several vitamins, having extremely nourishing properties, resulting in super glossy and healthy hair.
If you want to improve your hair's looks, check out the wonders that this fruit does to hair!
What is açaí?
It is an exotic tropical fruit, with an exotic name. It grows in the rain forests of South America, in countries like Venezuela, Colombia, Peru and Brazil. Açaí belongs to the berries group and has an intense dark purple color. It is one of the most consumed foods in the Amazon region, and has achieved worldwide fame due to its unique flavor and antioxidant properties.
Açaí benefits for hair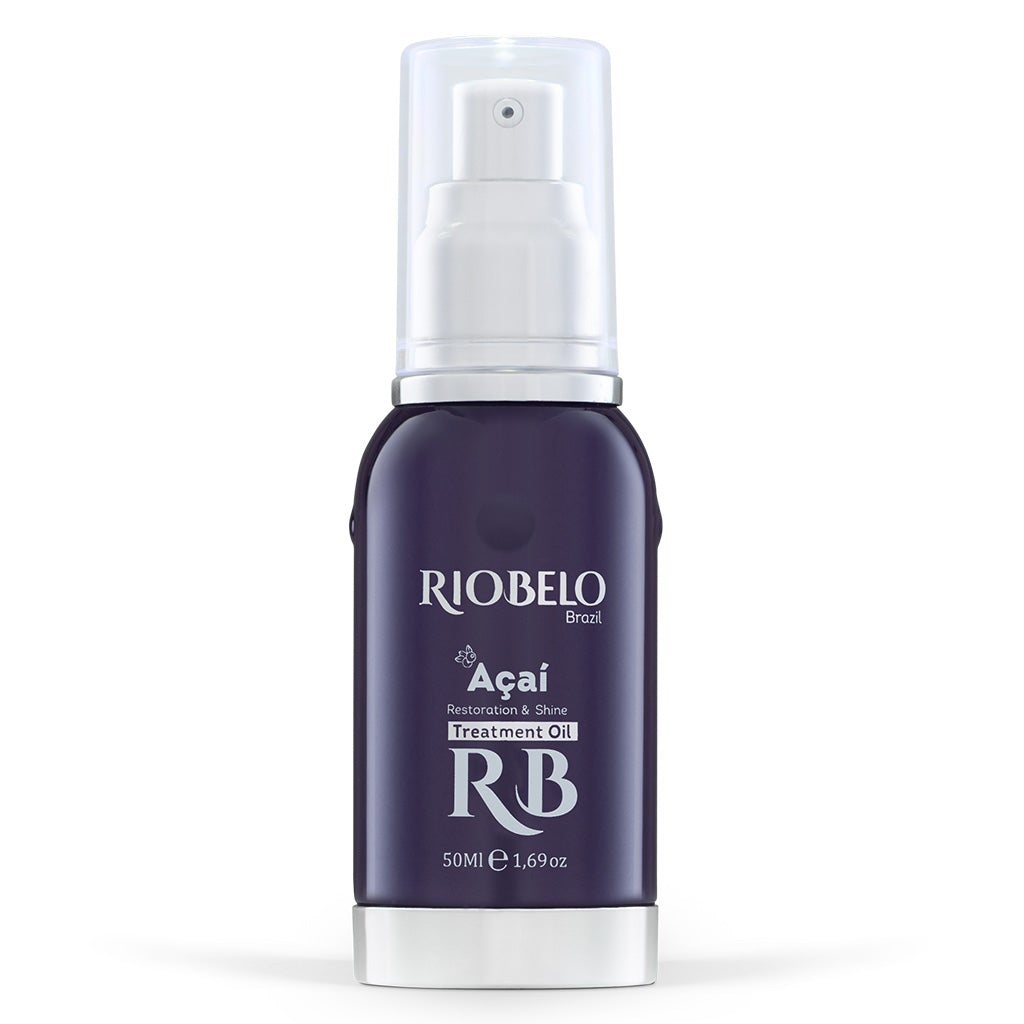 Protects from damage
The fruit's moisture capability is incredible. It contains vitamin A and E which helps to seal water inside the hair. That creates a kind of protective barrier that prevents damage and external aggressions.
Improves elasticity
By increasing hair's hydration, it improves its elasticity and facilitates detangle. It also reduces frizz and split ends.
Stimulates hair growth
Açaí is also famous for having energizing properties that stimulate blood circulation. Aligned with its nutrients, proteins and healthy fats, it nourishes all parts of hair: tips, scalp and follicles. The result is a healthier, and fast-growing hair.
Açaí oil
Açaí oil, extracted from the fruit itself, is pure liquid gold for hair. It is rich in vitamins B1, B2, B3 and zinc. Its extreme nourishing composition is great for curly, coily, dry, damaged and chemically treated hair. Among the results, we highlight fuller strands with a beautiful voluminous look. 
[1]https://prose.com/blog/what-is-acai.php
Açaí DIY hair mask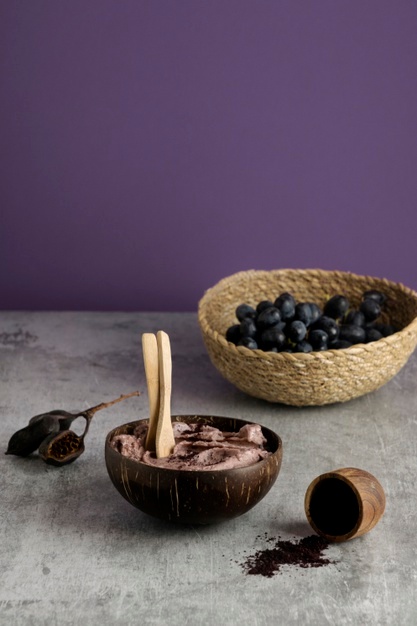 You can prepare a totally homemade açaí hair mask. Or, use the following recipe to boost your regular hair mask:
Take one cup of fresh açaí berries, mix with water and blend it until it looks like a homogeneous thin paste.
If you are using this recipe "pure", you can apply it directly to your scalp, massage it and leave it for 30 minutes.
In case you mixed it with a hair mask, read the manufacturer instructions: some masks are allowed to be used on the scalp and some others don't. If yours is the second case, apply the mixture only on your hair ends and leave it on for 30 minutes as well.
Then, wash it as usual.
[2]https://homemade-hair-care-tips.blogspot.com/2014/06/acai-berries-homemade-hair-mask-get.html
However, we know that since açaí is a tropical fruit, finding fresh berries can be kinda difficult (and expensive). In this case, you can invest in cosmetics that already have açaí extract in its formula.
We invite you to take a look at Metro Brazil's website. We have authentic Brazilian cosmetics, including a complete line of açaí hair care products. 
Now you just have to enjoy all the benefits that this fruit will bring to your hair.
Did you like this article? Don't forget to share it with your friends and follow us on social media!