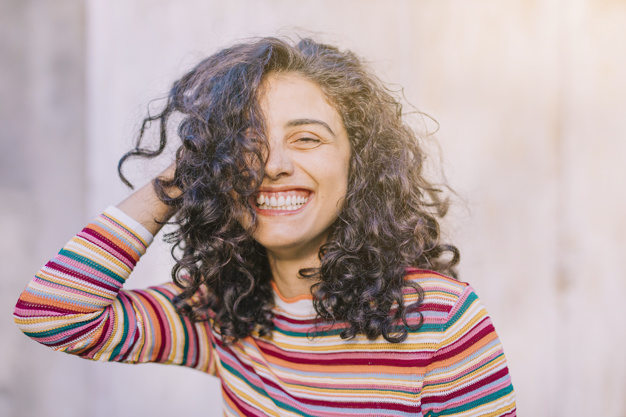 A Complete Guide To Discovering Your Natural Hair Type
Do you want to rock your natural hair texture but have no idea of how to do it? There are many curl patterns and the products and routines that work better for a curly hair type might not work for another. So, if you've tried products and tips for curly hair, but it didn't workout as you'd imagined, don't give up.
That doesn't mean you can't have beautiful curls: maybe you just haven't found what works best for you because you don't actually know what your hair type is – and how you should treat it. But don't worry: this article will be your complete guide to discovering your natural hair type.
Hair types and patterns
We are all very unique and our hair is a reflection of that. There are many different hair types and characteristics we have to take into consideration before identifying our hair as a specific type. The texture (pattern) and the structure (thickness) are examples of it. Some hair shapes tend to have the same thickness level in common, but it is not a rule.
We are going to show you the main examples of hair textures and its features. Take a look and think of which one is closer to your natural hair type:
Type 1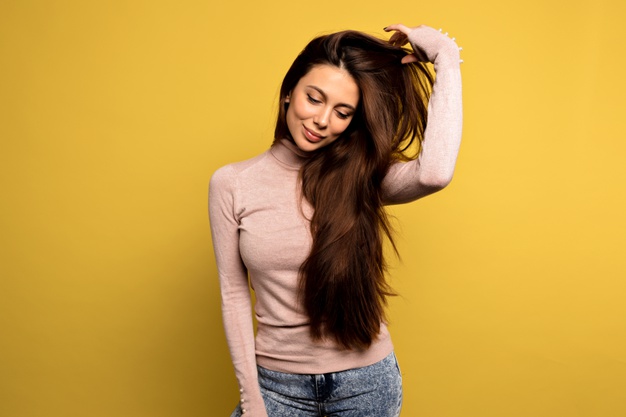 This category only includes completely straight hair. The letters identify the thickness of which strand: The 1A type is straight and thin; the 1B straight and medium, while the 1C is straight and thick.
Type 2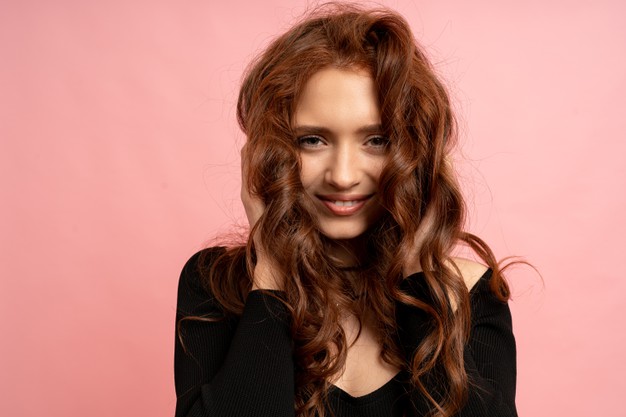 Type 2 refers to wavy hair types. 2A waves are the largest ones. 2B are medium and kind of have that "beach vibes" effect, while the 2C is curly – but the curls are large and easy to define.
Type 3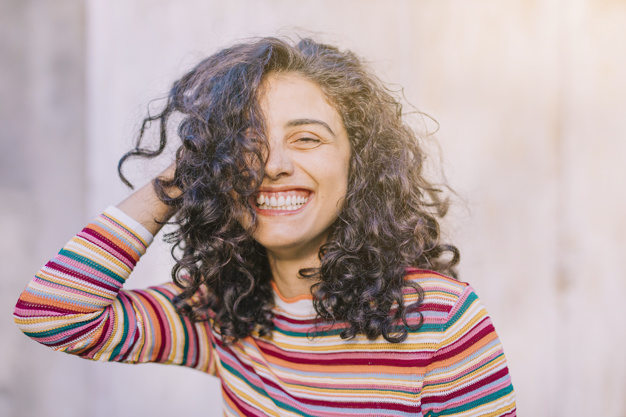 Curly hair of type 3 can range from loose, buoyant loops to tight, springy corkscrews with considerable gloss but prone to frizz.
3A strands are lustrous, loose curls with a diameter of about the same size as a piece of sidewalk chalk. 3B varieties have ringlets that are springy and have a circumference similar to that of a Sharpie marker. 3C curls are tight corkscrews with a circumference ranging from a straw to a pencil. The strands are tightly packed, resulting in a lot of natural volume.
Type 4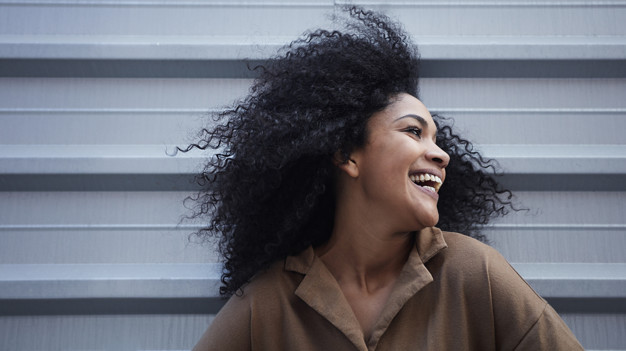 The texture of coily hair, also known as Afro-textured or kinky hair, is naturally very dry and spongy, and it can be soft and fine or harsh and wiry. Strands create very tight, little zig-zag curls immediately from the scalp and are susceptible to significant shrinking.
The coils of people with hair type 4A are dense, springy, and S-patterned, with a circumference of about the same as a crochet needle.
Densely packed 4B strands can bend at severe angles like the letter Z. 4C textures are similar to 4B textures, but the tightly coiled strands are more brittle, with a very tight zig-zag pattern that can be difficult to see. This hair texture experiences the most shrinkage — up to 75 percent or more — compared to the others.
[1]https://www.allure.com/gallery/curl-hair-type-guide
How to discover your natural hair pattern
If even after reading about hair textures and shapes, you still have doubts, you can take a test to discover your hair pattern once and for all. You should start with freshly washed hair to discover your natural curl pattern.
To gain a better knowledge of your curly hair pattern, make sure your hair hasn't been modified by styling equipment or products. Allow your hair to air dry without any product after it has been rinsed.
Once your hair is dry, examine your curl pattern and try to spot the features mentioned above. Although it is possible to have multiple curl patterns, there will most likely be one dominating pattern.
It's also worth noting that coloring or heat styling your hair can have an impact on your curl pattern. Because heat-damaged strands may not return to their natural curl type, if you've been wearing your hair straight for a time, your new growth will reveal a more natural texture. Hair treatments can also be used to rejuvenate your curl pattern and bring it back to life.
After identifying what your hair type is, the process of transitioning to natural hair and taking care of it will be much easier.
Don't forget to visit Metro Brazil's website to find the best Brazilian hair products.
If you enjoyed this article, don't forget to share it with your curly friends – and follow us on social media!