What are the biggest benefits of cutting your curls short?
Women with curly hair already know about the daily struggles of having such a hair type. Even though their beauty and uniqueness make it all worth it, sometimes it can be a bit tiring, and the solution seems simple: opting for a short hairstyle! If you are thinking about cutting your hair but are still a bit on the fence about it, today we are going to show you some of the most amazing perks of having short hair![1]A. (2020a, July 29). 10 Benefits of Having Short Hair Style. Salonvivan. https://www.salonvivan.com/blog/10-benefits-of-having-short-hair-style/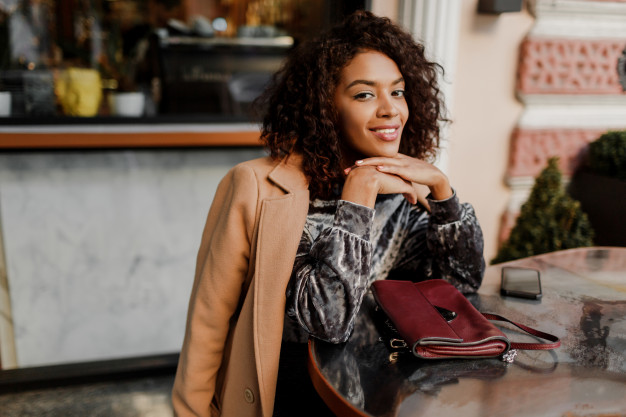 BENEFITS OF HAVING SHORT HAIR
MORE DEFINITION FOR YOUR CURLS
Since you're cutting the hair strands, they are going to have a little help from gravity when forming those curls! Besides looking fuller, your hair will look more defined not only because of the gravity help but also due to the bigger area of contact between the curls and the curl activator of your choice. So if you don't use a curl activator already, it's time to use it! Oh, and if you need some recommendations, try out Nazca's Curl Activator – it's awesome!
YOU'LL LOOK YOUNGER
It is a fact that women with short hair normally look younger than those with longer hairstyles. This may be a problem if you think you already have a childish face, but if you don't mind, a shorter hairstyle will also make you look classier!
A short bob is a great option for a shorter hairstyle since it looks very stylish. To increase this "rejuvenation effect", you can try bleaching your hair on the ends! It gives a gorgeous aspect to the mane!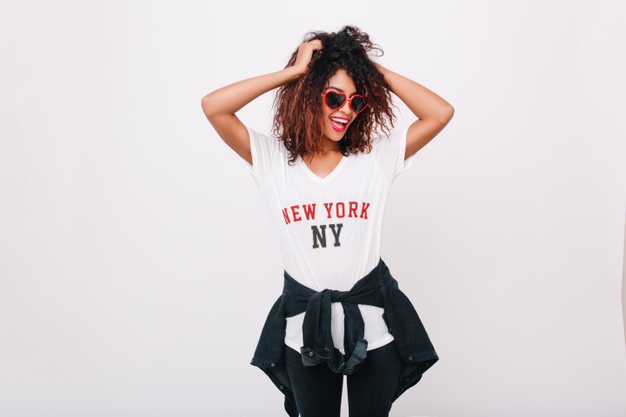 YOUR HAIR PRODUCTS WILL LAST FOREVER
Ok, so not exactly forever, but for a really long time! This may be the best of the perks on this list… Of course that the amount of product you use on long curly hair is more than the one you use on short locks! So if you're tired of using 2 large bottles of conditioner every month, maybe cutting your curls shorter will be the solution to your problems[2]Wood, H. (2021, March 29). 21 Fabulous Benefits of Having Short Hair. HolleewoodHair | Hair Blog + Beauty Blog. https://www.holleewoodhair.com/benefits-of-having-short-hair/!
EASIER TO STYLE
One of the biggest struggles most curly-haired women have is styling it. After all, making those curls look their best takes a lot of effort and time! If you are one of those women, you'll be glad to know that another amazing benefit of cutting your hair is the ease to style it!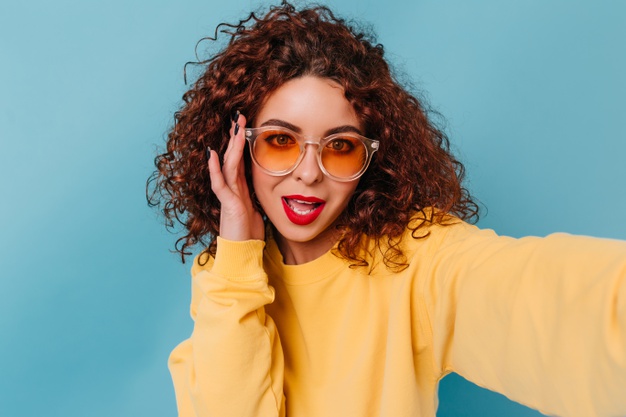 BRUSHING IT IS EASY
Oh, another pain for curly-haired women everywhere! We know how difficult it can be to detangle a long mane, just as it is to find a brush or comb that doesn't make our hair look frizzy. By opting for a short hairstyle, you'll spend less time detangling those curls and you can even choose to only use your fingers to do so!
IT'S WAY LIGHTER
With the beauty of the curls comes a lot of weight – especially if your hair is super thick. If you can't handle the weight of your hair anymore or if you're tired of having to put it on a ponytail so you can go on with your day, maybe cutting it will be great for you! And just think about how great summertime with short hair can be!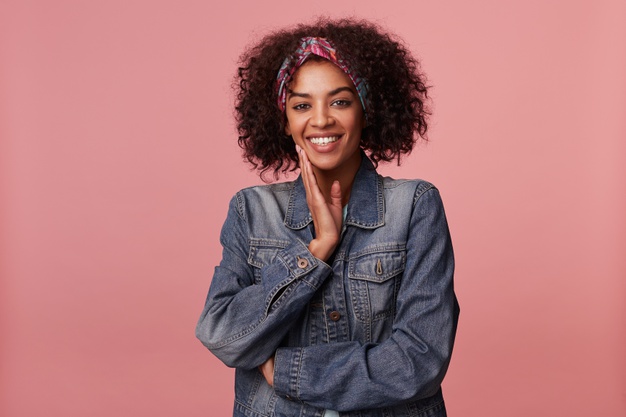 IT GROWS BACK!
If after reading all of the perks above you're still unsure about cutting your hair, just think about it this way: it's going to grow back! Trying different hairstyles is one of the funniest things you can do during your lifetime, and if you never try something new, how will you know if you like it or not?
That's why you should have in mind that hair grows back and depending on your hair growth speed, in 6 months you'll have long hair again – and remember there are some natural oils, such as castor oil, that can help with hair growth!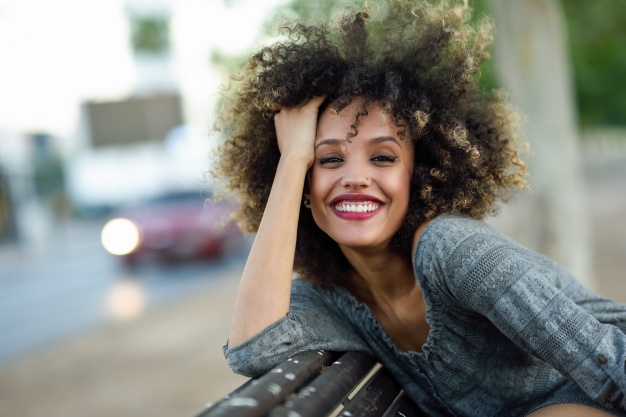 Well, there are some great benefits of having short curly hair, aren't there? Remember that the most important thing is having fun and changing things a little bit! And if together with a new hairstyle you want to try different hair products, go to Metro Brazil and check out all the incredible Brazilian products available! You won't regret it!