You already know that bodysuits are beautiful and a really convenient type of garment.
Since bodysuits are so versatile, they can build the perfect look. It doesn't matter where you are going to be and your personal taste: there is a bodysuit for every style and every occasion.
If you are thinking of refreshing your closet for 2022, here are some amazing suggestions of outfits using bodysuits!
Colorful bodysuits are going to take over 2022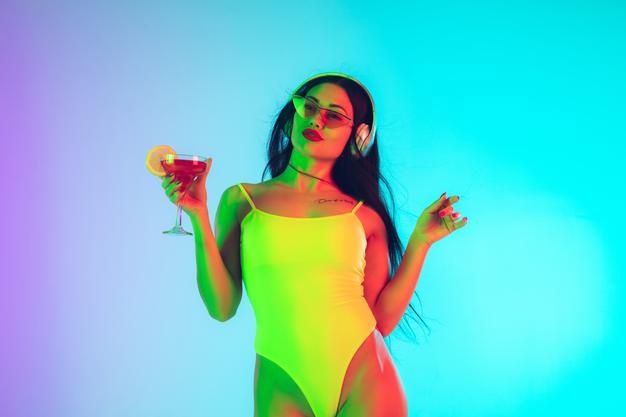 If you like to keep up with fashion trends, you probably noticed that outfits are getting more colorful every day. Fun and creative looks are on the rise and vibrant colors are protagonists during this year.
[1]https://www.seventeen.com/fashion/style-advice/g27004267/bodysuit-outfits/
Sexy outfit with lace bodysuit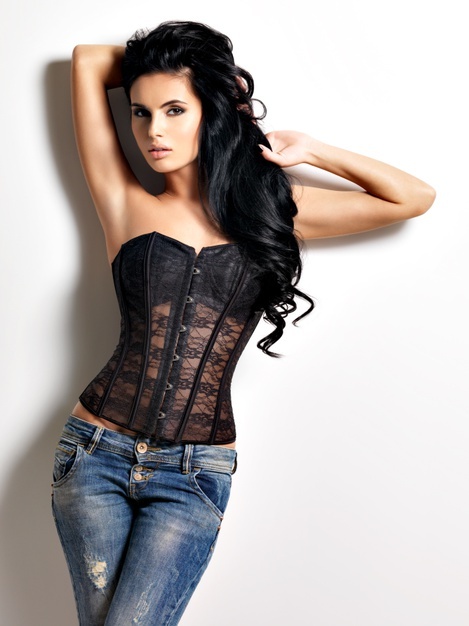 Bodysuits have a natural sexy appeal and the lace ones are a classic! Besides being considered a sensual fabric, lace is also delicate and elegant. You can wear your lace bodysuit with denim shorts, pants or skirts, if you are looking for a casual visual. Or, with a long skirt matching the corset color if you are looking for a fancy look – it will look like a glamorous dress!
Sorbet colors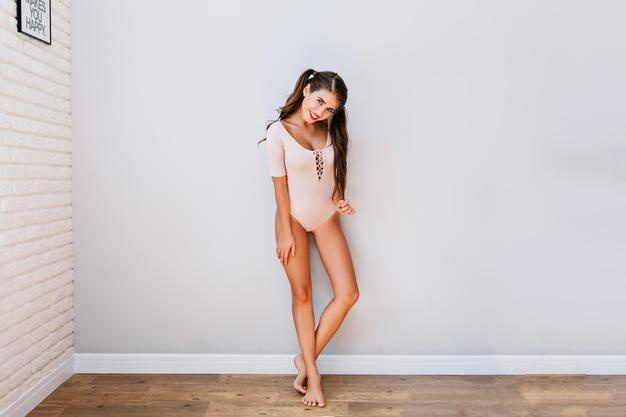 If you want a more colorful closet, but still don't feel comfortable wearing super intense and vibrant colors, there is a solution for you: sorbet colors! They are extremely light (even more than pastel tones) but help you to achieve that sweet and optimistic look during summer. Even the name sounds perfect for the season.
[2]https://www.vogue.fr/fashion/article/fashion-trends-spring-summer-2022
Asymmetrical bodysuit for a trendy fashion look
Asymmetrical necklines are on the fashion radar! They are sexy and fun, specially made for bold and modern girls. If you like to escape the cliché, a bodysuit with asymmetrical neckline will bring that different vibe for the outfit.
[3]https://www.lofficielusa.com/fashion/asymmetrical-necklines-spring-2021-fashion-trends
Back to basics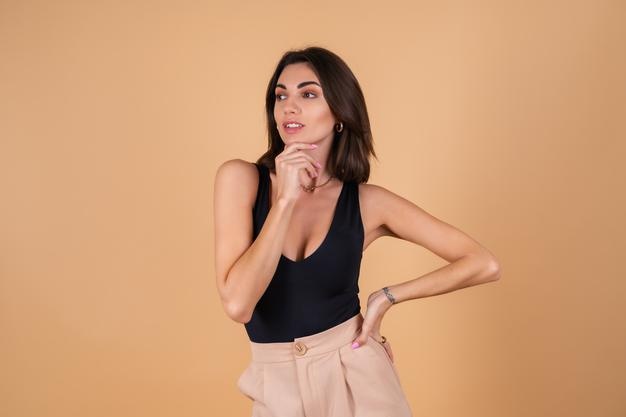 If your style is classic and you want something timeless and with many possible combinations, basic bodysuits with traditional necklines are what you need. They can be part of any outfit and occasion.
Whether you are at a luxurious party or a beach luau, with basic and casual clothes or luxurious gala skirt and accessories, in the height of summer or cold of winter… your possibilities are endless!
Round, V neck, square and halter are examples of necklines that never go out of style.
[4]https://www.byrdie.com/best-summer-bodysuit-outfits-5187160
You just have to pick your favorite and start 2022 looking gorgeous! And an important reminder: on Metro Brazil's website you can find plenty of options for bodysuits. 😉
Share this article with your friends and follow us on social media!