We have already talked here about the importance of keratin. But what about keratin for curly hair, how should it be applied?
Let's find out more right now!
Keratin is essential for hair formation and represents 90% of the hair fiber.
What happens is that, it's your natural presence that ends up being harmed by external factors.
Some examples are:
Chemical procedures;
Discolorations;
Frequent use of hairdryer or flat iron;
Too much sun;
Sea water;
Chlorine.
All these factors destroy some of the keratin in the hair, making it brittle, dry and lifeless.
Did you notice that your curls have these characteristics? Maybe it's time for a concentrated protein treatment.
Keratin for curly hair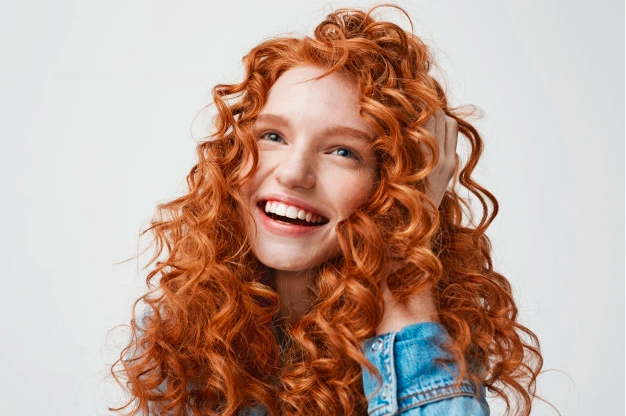 Keratin fills the damaged parts of the wires, making them more resistant and elastic.
In this case, curly hair is naturally more fragile, due to the lack of lubrication in the length and the morphology of the wire.
Therefore, in these cases, the treatment of keratin for curly hair is essential.
As a result of fragility, open scales and a greater tendency to dryness and split ends can be observed.
How to use keratin in hair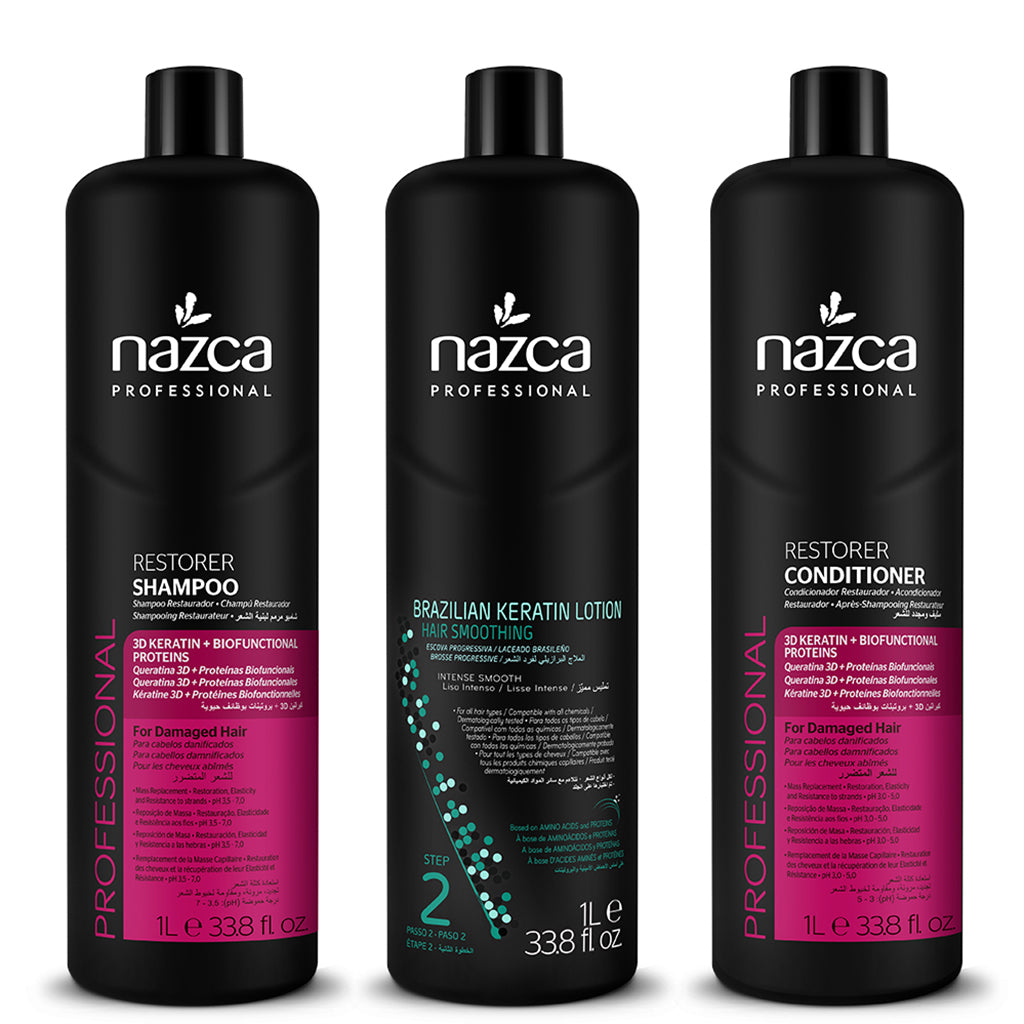 You can easily find several products such as shampoo and conditioner, which have keratin in their formula.
But if you want a more effective treatment, you will need a more concentrated product, such as liquid keratin, which must be used at least 15 days apart.
Light Reconstruction
Use keratin to restore vitality to curls, which are often subjected to the heat of a hairdryer and flat iron.
Wash the strands with anti-residue shampoo and then apply the keratin to the hair separated into thin strands;
Let it act for 15 minutes;
Rinse and proceed with the application of conditioner.
Intermediate reconstruction
Now, if you've been noticing split ends and the dryness of your curls seems to have no end, choose an intermediate treatment using cold-finish protein concentrate.
Wash the hair with anti-residue shampoo, remove the moisture, and then apply the product strand by strand, avoiding the root;
Take a break time of about 15 minutes, rinse well and apply a hydrating or nourishing mask;
Remove everything and finish with a little conditioner on the ends, rinse and let it dry naturally.
Complete treatment
But if you think that your hair is already very damaged and with maximum fragility, the option is a complete treatment to rebuild it deeply.
Wash your hair with an anti-residue shampoo;
Apply a moisturizing mask and let it act for 20 minutes;
Rinse, remove moisture and apply keratin to hair separated into sections;
Dry with a hairdryer and finish by cauterizing with the flat iron. The heat of the device will make the protein penetrate deeply into the wires and also seal the cuticles, ensuring a lasting result.
Do not exaggerate
Keratin, when used in excess, or in hair that is not damaged, can leave the wires rigid and with a dry appearance.
This happens because of the way keratin acts on the hair, filling spaces left by chemical procedures in the hair fiber, forming a film around the wires.
When used incorrectly, this film ends up being much thicker than natural, compromising the malleability of the curls.
If this happens, discontinue the use of keratin and perform hydration. In a few weeks the hair will regain movement and softness.
And you, have you done the treatment of keratin for curly hair?
Discover our product line on the Metro Brazil website.