We all have hair problems, whether it's breakage, dryness, flakes, frizz, or fading. Seasonal fluctuations, interior heat, outside elements, and hot hair tools are just a few of the factors that might contribute to these alterations.
But you don't have to spend rivers of money to solve these issues; thankfully: you can restore your mane by going straight to your kitchen and using common household components to make a DIY hair mask.
With just a few pantry supplies, you can have an at-home spa day. You can make remedies for everything from your scalp to your strands! And this article will show you some precious recipes:
At-Home hair mask for damaged hair
If you have damaged hair, use, coloring or chemical treatments or just use styling tools a lot, your hair routine should include some major deep-conditioning masks. These masks provide a little cuticle-repairing proteins as well as a lot of strand-smoothing moisture. You can surprisingly find this powerful effect in your kitchen, using mayo.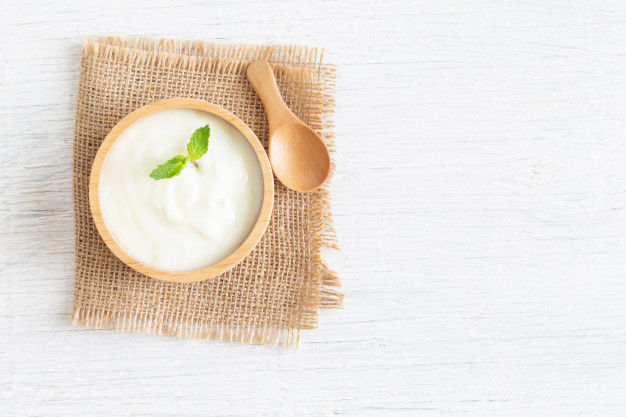 Ingredients:
2 tablespoons full-fat plain yogurt
2 tablespoons coconut oil (or olive or argan oil)
Shampoo your hair first to allow the mask to permeate your strands more effectively. Spread the mask through your mid-lengths to ends while your hair is still damp (you may do this in the shower if you're naked and want to rinse your body off later), avoiding your roots. Allow the mask to sit for up to an hour before removing it.
Either leave your hair up for 10 minutes before rinsing, or clip it up, wrap it in a towel, and relax for an hour. Shampoo your hair again after rinsing out the mask (to avoid stripping your hair, use a sulfate-free shampoo), then follow with conditioner.
At-home hair mask for frizzy curly hair
Frizz is normal: everyone faces it sometimes, and it doesn't necessarily mean your hair is not healthy. However, excessive frizz can be an indication of dryness, in which case you should use a hydrating hair mask right away.
What's the simplest and most popular curl hair mask? It's just oil. The heaviest oils, olive and coconut oil, are also the finest at sealing in hydration, so use this mask once a week for maximum definition and moisture. Here is the recipe: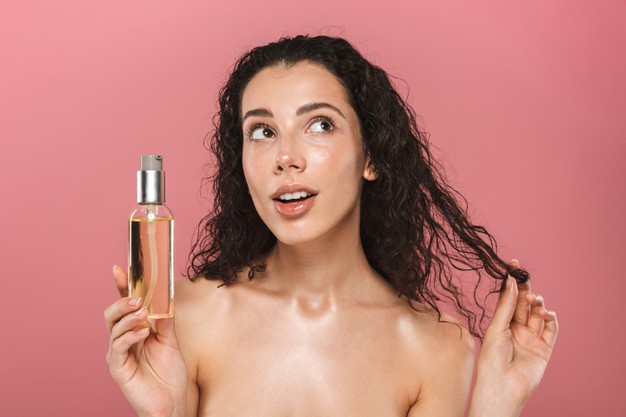 Ingredients:
Coconut or olive oil (enough to spread through all your hair length)
In a microwave-safe bowl, melt the coconut oil (or, just pour half a cup of olive oil in the bowl).
Let it cool a little bit and dip your fingers in the bowl and work in sections to coat your dry curls in oil, working from roots to tips until fully saturated.
Before rinsing and shampooing your hair, clip it up, cover it with a shower cap, and let it sit on for at least an hour. Leave it on overnight and rinse in the morning if your hair is extremely dry and/or damaged.
At-Home hair mask for dull hair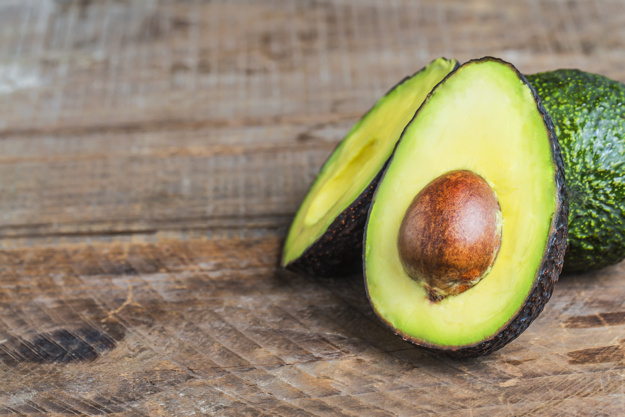 This hydrating DIY mask is simply wonderful. It's formulated with avocado, which contains fatty acids that seal in moisture to your hair cuticle, and honey, which serves as a humectant (an ingredient that draws moisture from the air and into the strand).
Choose olive oil for thicker, coarser, and/or color-treated hair, and argan oil for thin hair types that are easily burdened down, if you're not sure which oil to use.
Ingredients:
1 avocado (ripe)
1 tablespoon argan oil or extra virgin olive oil
1 teaspoon of honey
1/8 cup coconut milk (or almond milk)
Combine all of the ingredients in a blender. Smooth the mixture from roots to tips through your dry hair, then wrap and clip it up. Allow at least 30 minutes for the treatment to take effect, then shower and condition as usual.
[1]12 Best DIY Hair Mask Recipes for Hair That's Curly, Dry, Oily—You Name It. (2022). Cosmopolitan. https://www.cosmopolitan.com/style-beauty/beauty/g30514186/best-diy-hair-masks/
These recipes are natural and affordable ways to keep beautiful hair in the comfort of your home!
Did you like the article? Share it with your friends and follow us on social media!
And don't forget to visit Metro Brazil's website for the best hair care products.